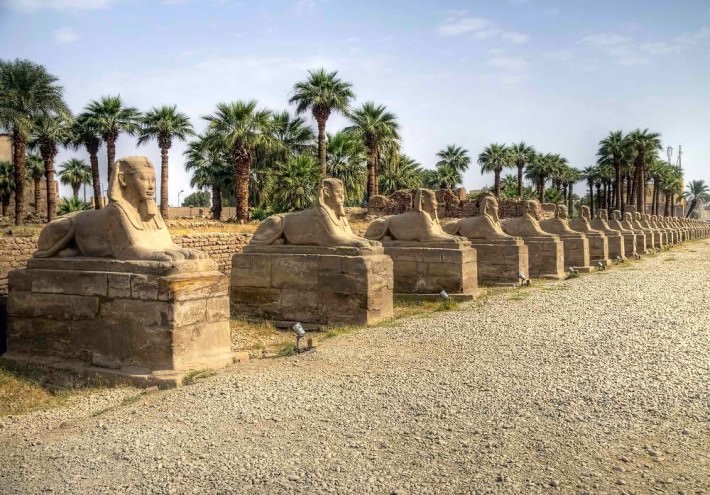 On Saturday, Egypt's Minister of Tourism and Antiquities, Khaled al-Anany, inaugurated a project to restore 29 sphinxes at Luxor's Karnak Temple.
The Secretary-General of the Supreme Council of Antiquities, Mostafa Waziri, said that the project will restore and protect the statues, saving them from destruction.
The statues, located in the temple's famous "Avenue of Sphinxes", will be removed from the site and a trench filled with sand and gravel will be dug around the area to prevent groundwater from reaching the statues again.
Once the statues are returned to the site, an expert team of Egyptian archaeologists will restore the statues to their previous glory, preserving their original components and inscriptions.
Waziri assured that the team is highly experienced and that each step of the project will be fully documented.
He added that these sphinxes were in poor condition due to improper restoration work undertaken in the 1970s, which caused groundwater to leak into the lower part of the statues.
Last year, Egypt relocated four of these sphinxes to Tahrir Square in downtown Cairo, prompting resentment in Luxor among tourist and archaeological groups, as the move was seen as stripping Luxor of its heritage.
Edited translation from Al-Masry Al-Youm