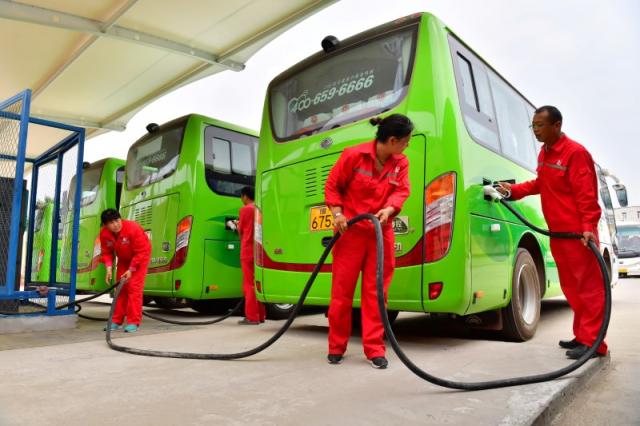 The Arab Organization for Industrialization (AOI) announced the launch of Egypt's first smart electric bus system through the AOI-led manufacturing alliance with Shanghai Wanxiang, the United Investment Company, the Mwasalat Misr company and a number of other companies specialized in providing technological solutions.
The smart transport system was established in Egypt in the operation and management of urban transport, in accordance with international standards and specifications in designing city routes, as well as designs for stations, garages, maintenance workshops and modern electronic communications between the transport fleet.
Control centers will monitor all fleet buses through cameras installed on each bus, recording the number of passengers on each trip and follow-up on the revenue collected periodically.
The system can be linked to security authorities if required to achieve full passenger safety. The system also provides the park-and-ride concept, coming in line with the sustainable development plans of fourth generation cities.
This system will keep the environment clean, as it is electrically operated instead of using harmful fuels.
It also provides electronic payment devices, comfortable seats, air conditioning, entertainment, video projectors and Wi-Fi for internet services, and is prepared to receive people with special needs.
Though a mobile app lined to Google's global network, citizens can follow up bus movements, find the nearest stop, the timing of the bus's arrival and the expected time of the trip.
AOI signed a Memorandum of Understanding in May 2019 to form an alliance with Shanghai Wanxiang, one of the major Chinese companies specialized in the manufacture of electric buses, and the Mwasalat Misr company to provide public transport services in accordance with the international standards of sustainable urban transport.
Edited translation from Al-Masry Al-Youm