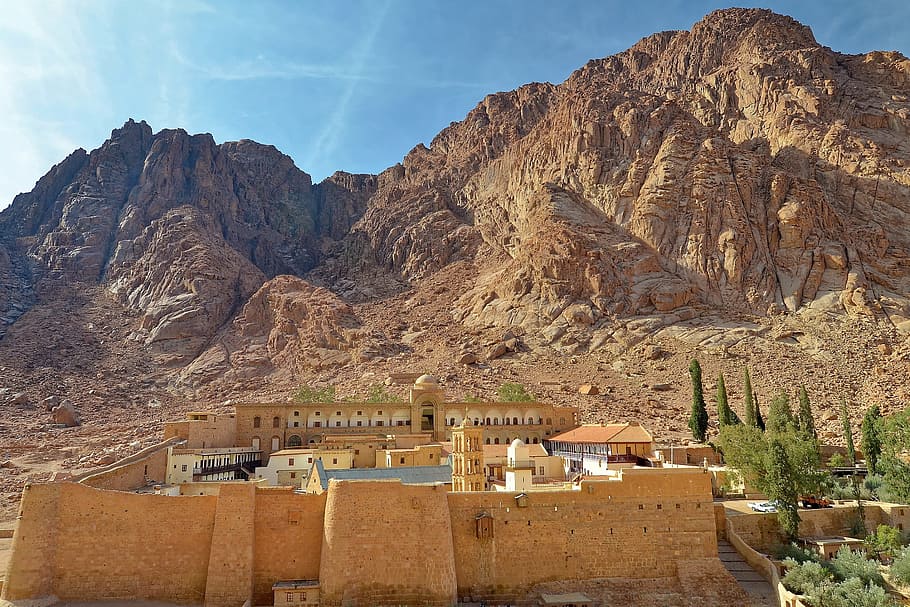 Egyptian Prime Minister Mostafa Madbouly, during his inspection of Egypt's St. Catherine Airport in South Sinai on Tuesday, announced a comprehensive development plan for the airport.
Madbouly said that the government is interested in developing the airport in order to increase tourism in the picturesque region.
The St. Catherine region has many natural areas, as well as religious sites from all three monotheistic religions, making it an important destination for international tourism, he added.
Madbouly also instructed the Ministry of Telecommunications to provide mobile phone services surrounding the airport.

Madbouly listened to an explanation from the Minister of Aviation about the work that the airport requires in order to receive domestic and international trips.
The goal is to raise the efficiency of the airport's operation, double the total area of the airport, prepare it to receive planes at night, establish an integrated arrivals and departures hall, and cover its airstrip with cameras.
Upon his departure from the airport, Madbouly inspected greenhouses in the Zaytuna area, stressing the importance of integrated agricultural projects for achieving development goals, since they allow people to take advantage of soil and climate to produce distinct and various agricultural products. Integrated agricultural projects provide job opportunities to residents and raise their ability to establish small businesses that integrate with agriculture, such as packaging and marketing.
Madbouly also inspected a model unit for a social housing project that includes 346 housing units, as well as the Bedouin Houses Project, which includes 100 houses, and which is constructed in line with the Bedouin style of architecture.
Madbouly also visited the St. Catherine Hospital and listened to an explanation from Health Minister Hala Zayed on development work carried out to raise the hospital's efficiency.
He conducted a tour of the city's downtown area as well, during which he inspected the stadium and the Sacred Valley Mosque and told his ministers and aides to produce a vision for the development of the area so that it can become a gathering point for overnight visitors and recreation.
___
Edited translation from Al-Masry Al-Youm