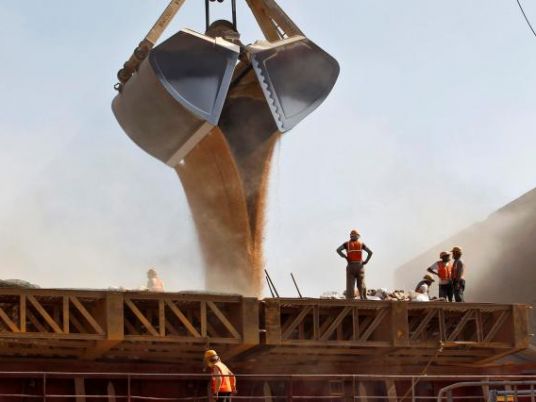 Egyptian Agriculture Minister al-Sayed al-Qusair on Saturday received the Ambassador of Kazakhstan in Cairo, Khairat Lama, where they discussed ways to enhance cooperation between the two countries in agricultural commodity exchange, livestock and scientific research.
According to a ministry statement, the meeting also discussed cooperation regarding crops, seeds and veterinary vaccines, as well as efforts made by the state to achieve food security.
Lama said that his country is one of the largest producers and exporters of wheat, distinguished by its high quality.
The Kazakh ambassador said his country plans to establish a free trade zone in the Sokhna Port so that Egypt can become a logistical hub to export Kazakh grains and foodstuffs to the African countries.
The free trade zone could also serve as a gate to export potatoes and other agricultural products from Egypt to Kazakhstan, he added, and the zone can be used to export potatoes and Egyptian agricultural products to Kazakhstan.
At the end of the meeting, an agreement was reached to hold periodic meetings between technical working groups formed by the two sides to follow up on cooperation projects between the two countries.