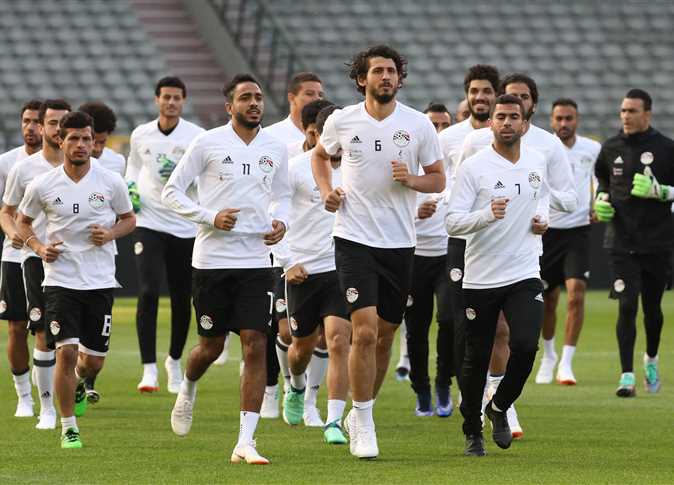 Egypt became the 45 strongest participating team in the in the World
Cup on Thursday, overcoming its initial 46th rank by FIFA, according
to FIFA's official website rank. The national team,set to participate
for the first time since 1990 in the World Cup are considered by FIFA
the fifth strongest African team taking place in this year's
tournament, coming after Tunisia, who came in 21st,Senegal, who ranked
as the 27th strongest team, Congo DR, who followed in the 28th
position and Morocco, who only beat Egypt by four position, ranking as
the 41st strongest team.
This also puts Egypt as the third strongest Arab country in the
competition after Tunisia and Morocco, as it is set to clash with its
group one opponents: Russia, Uruguay and Saudi Arabia. The rank comes
as no surprise as Egypt has failed to win any of its pre-World Cup
friendly matches, drawing with Kuwait and Colombia and losing to
Belgium.
Despite Egypt's almost unchanging position, several countries achieved
surprising ranks as Azerbaijan jumped up a full 21 places, while
Guyana dropped 18.
As for the current leading countries, Germany looms in first place as
the anticipated strongest in this year's competition, followed by
strong contenders Brazil, Belgium and Portugal. In June's rankings,
Poland jumped from 10th to eights place, only to be replaced by by
Spain, which deteriorated from eighth to 10th.
This is Egypt's first World Cup participation since 1990. It was made
possible by Egyptian king Mohamed Salah, who scored two sensational
goals including a killer penalty in the last seconds of the game, in
addition to a previously scored goal. The two Salah goals got Egypt
the World Cup qualifier game.