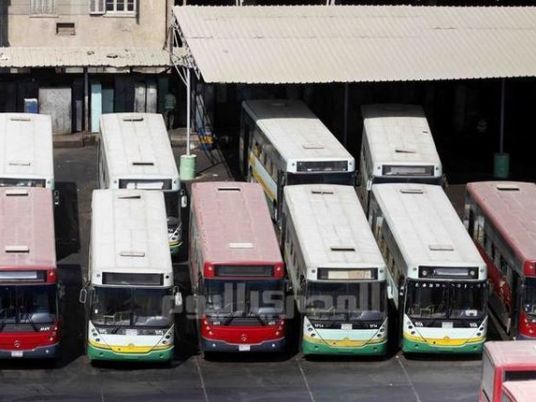 Egypt's Minister of Transport Kamel al-Wazir and ambassador of Jordan to Cairo Amjad al-Adayleh discussed reactivating a memorandum of understanding between transport companies in Egypt, Iraq and Jordan to transport passengers between the three countries at a standard ticket price of US$130.
They also discussed aspects of joint cooperation between both sides.
The meeting began with both officials emphasizing the depth of ties binding Egypt and Jordan, and the need support joint cooperation in all fields.
The officials also stressed importance of the protocol signed between the three countries to operate a land transport line between the three countries starting from Cairo through Amman to Baghdad and vice versa.
The ticket, priced $130, includes the ferry ticket price between the ports of Nuweiba and Aqaba. The two sides emphasized that this line aims to facilitate movement between the three countries, the movement of Egyptian labor to these countries, and the movement of students and scholars from these countries to Egypt.
Reservations in Egypt are made through the Arab Union Superjet Company.
They also discussed means to support trade between the two countries by overcoming all obstacles in ports, facilitating the transportation of Egyptian products to Jordan and from there to Arab countries such as Iraq and Syria. It also touched on the need to develop the Arab Bridge Maritime (owned by Egypt, Jordan and Iraq) and to open new markets to serve the trade movement between the three countries and East African countries.
And the officials discussed cooperation in railways, with the Jordanian ambassador praising the great developments Egypt has made in this field and expressing his desire to see joint cooperation in training students, technicians and engineers at the the National Railway Authority's Wardan Training Institute – an idea Wazir welcomed.
Wazir explained that the institute is a large educational training edifice comparable to institutes in developed countries, and that the Egyptian Railway Authority is fully prepared to train Jordanian and Arab students in this field.