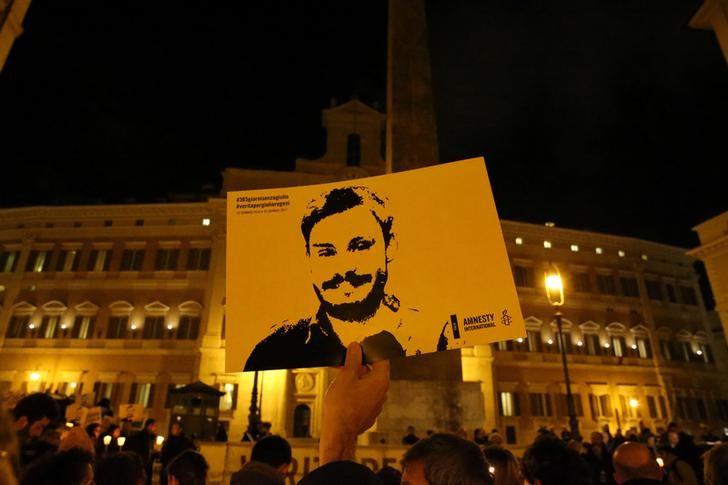 Italian Minister of interior Matteo Salvini recently stated that Egyptian-Italian bilateral relationships cannot be cut under any circumstances, and that even the murder of Italian PHD student Giulio Regeni in Egypt would not impact their ties.
In an interview with Al-Jazeera, Salvini said that Italian authorities are eagerly awaiting the latest updates on the case of Regeni from the Egyptian Investigations.
"There is a basic relationship with Egypt, there has always been, and it will continue in the future," he added.
Salvini said that both Egyptian President Abdel Fatah al-Sisi and the Minister of Interior Mahmoud Tawfik have promised to identify Regeni's killers and that investigations are still ongoing, adding that he trusts what they've said.
He added that regarding video footage of the metro surveillance cameras Egyptian authorities sent to Rome last May to unveil how Regeni  could have disappeared, more investigations are required due to some blanks.
In July, Salvini met with Sisi, Tawfik and Abbas Kamel Head of General Intelligence along with Italy's Ambassador in Cairo.
Regeni's case has provoked controversy in relations between Egypt and Italy when the latter country recalled its ambassador over the case, though relations calmed in August 2017 when Rome said it would return its ambassador to Cairo and continue the search for Regeni's killers.
In a meeting between Sisi and former Italian Interior Minister Marco Minniti in 2017, Sisi emphasized that there is a real willingness to unearth concluding results from investigations into the murder of Regeni, through high-level judicial cooperation between Egyptian and Italian prosecutors.
Regeni,a 28-year-old Italian University of Cambridge PhD student, was conducting field research in Cairo on independent trade unions in Egypt. He disappeared on January 24, 2016 in central Cairo, amid a high presence of police in the area, who were anticipating protests.
His body, bearing signs of torture, was discovered on a desert roadside on February 6 2016.
Initially, Egyptian police officials suggested Regeni died in a road accident,  though an Italian autopsy showed that Regeni's body was covered with cuts, and his bones were broken, indicating that he had been hit with "fists, batons and hammers."