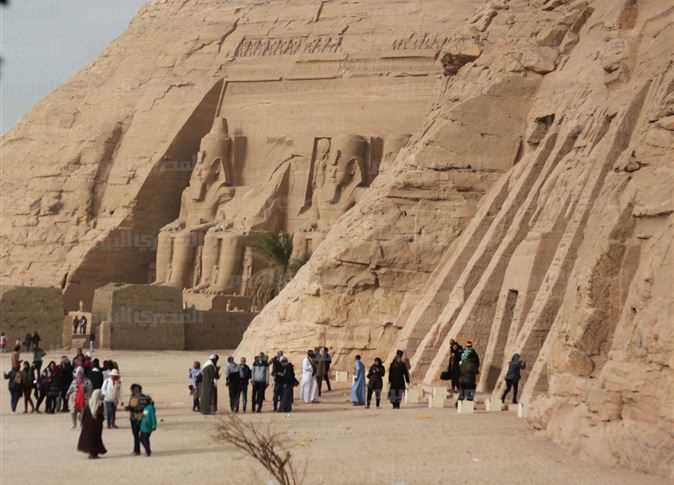 The Italian Ambassador to Egypt, Giampaolo Cantini, opened an exhibition on Thursday to honor Italian explorer and archaeologist of Egyptian antiquities, Giovanni Battista Belzoni, who discovered Abu Simbel temple 200 years ago.
The event, held in the Italian Cultural Center in Cairo, marked the 200th anniversary of the discovery of the temple, and was attended by Minister of Antiquities Khalid al-Anani.
The exhibition included rare pictures of the temple's excavations and drawings of the adventurer Belzoni. The opening ceremony was a lively event with Egyptian folkloric bands.
Anani said that the celebration of this special anniversary is one of the priorities of the Ministry of Culture. The ministry is scheduled to hold a major international celebration in November to mark the 200th anniversary of Abu Simbel's discovery.
The Italian ambassador to Cairo stressed the importance of the historical role the archeologist played, pointing out the number of important discoveries he made.
Edited Translation from Al-Masry Al-Youm