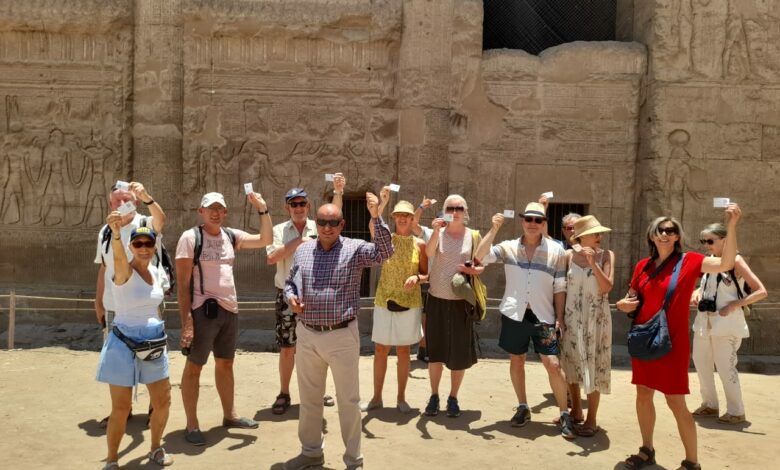 The Ministry of Tourism and Antiquities in Egypt will issue a new multiple-entry visa worth US$700, which will be valid for a period of five years, Minister of Tourism and Antiquities Ahmed Issa announced on Monday.
According to the al-Borsa newspaper, Issa said that several new facilities for the tourism visa in Egypt will be announced in the coming days.
In a Monday press conference, the minister added that China is currently amongst the most promising markets exporting tourists to Egypt.
Chinese tourists can obtain an emergency entry visa at Egyptian ports, even if they come individually, he said.
Issa explained that the new facilities will also accommodate tourists coming from Turkey, Iraq, and India who hold residency in Arab Gulf countries and Schengen visas, as well as tourists from US, Japan, UK, New Zealand, and Canada.
Facilities will be provided for several other nationalities such as Moroccans, Algerians and Iranians provided that they come in tourist groups.
Up until April 2022 multiple-entry visas were only valid for one year, he explained, when a decision was issued to facilitate obtaining an emergency entry visa upon arrival at Egyptian ports.
Issa stated that the rates of tourist flow to Egypt from the Russian market decreased by 40 percent, as well as the influx of tourists from the Ukrainian market which declined by about 80 percent during January-February compared to the same period in 2022.
Italy recorded the highest growth rate in tourist flow to Egypt during the past two months at 250 percent.
Tourist flow from US, the Netherlands and Kazakh markets have also seen a recent rise.

The past two months saw a 400 percent increase in the number of foreign passengers coming to Egypt at Luxor Airport, Issa said.
He added that, starting September, EgyptAir will operate direct flights between Cairo and Sao Paulo, Brazil.