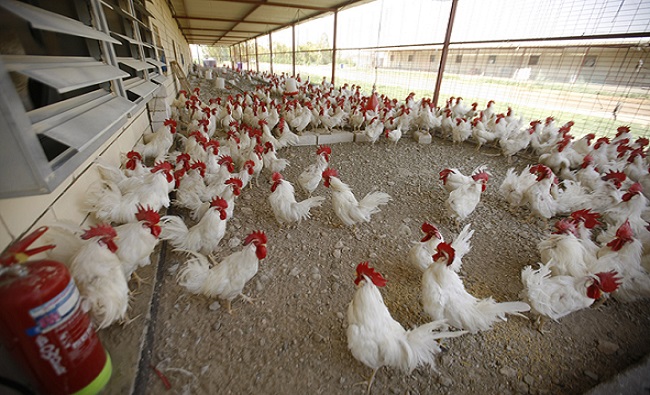 The head of the poultry and animal production sector at the Ministry of Agriculture, Tarek Soliman, announced Tuesday that Egypt is on the cusp of achieving self-sufficiency in poultry.
"We have succeeded in achieving 100 percent self-sufficiency in table eggs, and even export abroad now," Soliman said during a telephone interview with Al-Hadath Al-Youm channel.
Egypt has not imported poultry from abroad for nearly a year in order to preserve the local product, he noted.
Soliman added that there is a need to shift from the open rearing system to the closed system, because this would reflect positively on the breeder in terms of fewer poultry deaths, and an increase in the number of breeding sessions per year.
He urged breeders to quickly approach the banks to take advantage of the signed protocols for transferring from open farms to closed farms with an interest rate of no more than five percent, which is unprecedented