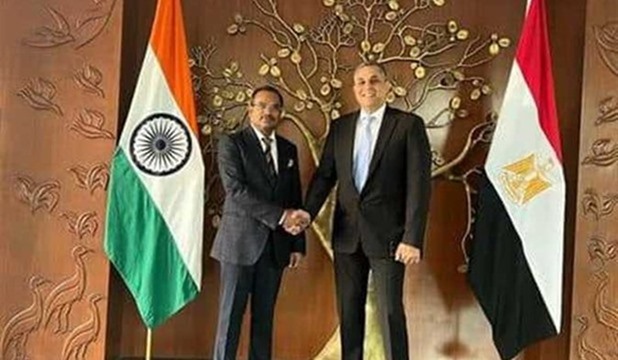 Egypt and India have asserted their firm stance on denouncing all forms of terrorism, calling on all the United Nations member states to respect the UN resolutions on this score.
The affirmation came at the 3rd session of the Egypt-Indian joint working group, held in the Indian capital New Delhi with the participation of respective Egyptian and Indian officials.
The Foreign Ministry said in a statement on Saturday that the meeting reviewed national experiments on combating terrorism and extremism.
The two sides underscored the need to continue coordinating efforts to counter terrorism.
Both countries also called on the UN member states not to provide any backing, including shelters, weapons, logistics support or crossing of the borders, for terrorists.