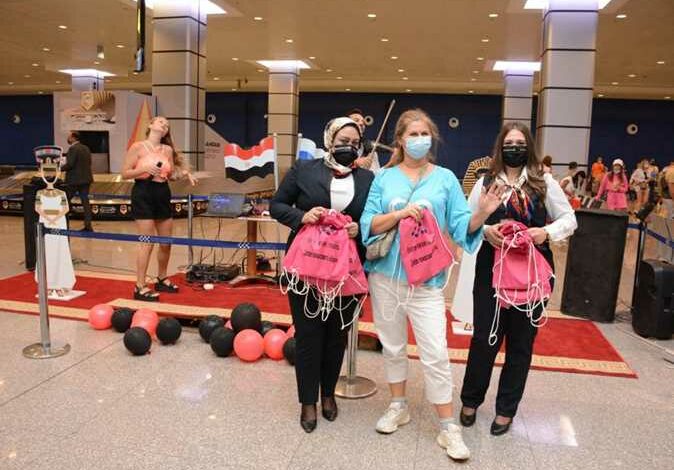 Russian tourism company said that Egypt has amended the procedures and conditions for the entry of tourists from Russia to its territory in light of the spread of the coronavirus variant Omicron.
According to In tourist, tourists from Russia will have to carry out a test for COVID-19 upon their arrival in Egypt. The company indicated that the new procedure will take into effect as of January 22.
Different conditions are applied to Russian tourists now as they can enter Egypt by submitting a negative result of the PCR test or presenting the certificate of the Sputnik V vaccination, but as of  Saturday (January 22nd), a COVID-19 test will have to be carried out upon arrival to Egypt.
The new conditions were sent out  on Tuesday evening from the airline Azur Air, which in turn received these new instructions from the Egyptian Ministry of Tourism.
The Russian tourism company indicated that people who will be confirmed to be infected with coronavirus after conducting the examination in Egypt will be subject to quarantine for a period of 5 days.
The Executive Director of the Association of Tour Operators of Russia (ATOR) Maya Lomidze revealed on Wednesday, the countries that Russian citizens preferred to visit for the New Year holidays, pointing out that Egypt ranked first.
"Preliminary statistics showed that during the ten-day New Year's holiday, about 550,000 tourists traveled, of whom about 300,000 traveled to places in Russia, and about 250,000 tourists to foreign countries," Lomidze told Sputnik.
She pointed out that Egypt ranked first in foreign sales, as the Red Sea resorts accounted for up to 50 percent of all New Year's holiday trips sold abroad, with about 125,000 Russians.