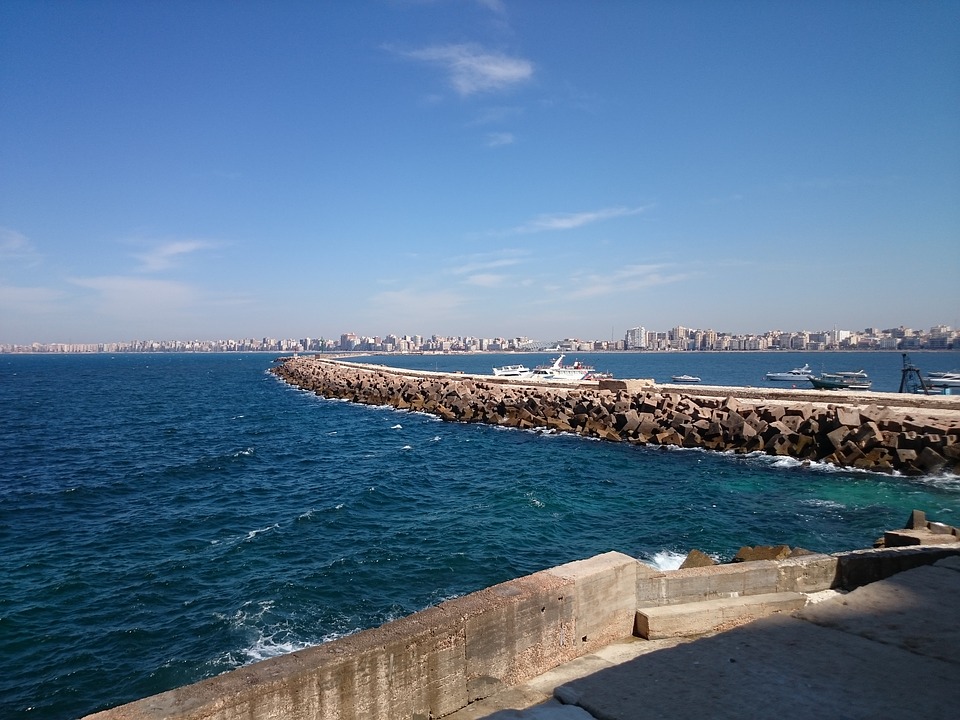 During her visit to Kafr al-Sheikh governorate last week, Minister Yasmine Fouad presented a national plan that aims to curtail the negative impact of rising sea levels on Egyptian coasts.
In October 2018, the Egyptian government signed a climate change adaptation project with the United Nations Development Program (UNDP). The plan dedicates a €31 million grant to the protection of existing dams and construction of new dams in the North Delta.
This grant represents the largest fund that Egypt has ever received for climate change adaption, according to Minister of Water Resources and Irrigation Mohamed Abdel.
The new plan applies to five governorates including Port Said, Damietta, Daqahlia, Kafr al-Sheikh and Beheira.
In a related project, Governor of Kafr al-Sheikh Ismail Abdel Hamid Taha revealed that the governorate has established a plan to protect 27km of coastline with a LE250 million project.
The implementation of the plan will take place between the Burullus power station and Kafr al-Sheikh in addition to a 12km area in Daqahlia governorate, New Damietta, Port Said, and Beheira governorate.
The Guardian conducted a 2017 report presenting a list of cities threatened to be drowned by rising sea levels. The British newspaper included the Alexandria coast line.
Another report by the Intergovernmental Panel on Climate Change (IPCC) warned that Alexandria's beaches could likely be flooded by a 0.5-meter sea-level rise, warning that 8 million people would be harmed by flooding in Alexandria and the Nile Delta in the absence of protective measures taken against these threats.
National Geographic outlines the three primary elements behind the rise of sea levels: thermal expansion as a result of rising water temperature, glacier melt during summer and the loss of Greenland and Antarctica's ice sheets, including the melting of mountain glaciers.
Al-Ahram newspaper also highlighted the consequences of climate change in Egypt, among them reduced crop yields, food insecurity, water stress and more. Sea level rise threatens coastal populations run by low-lying agriculture.
According to a 2013 report released by the United Nations Development Programme (UNDP) in collaboration with the Egyptian government as well as other UN agencies, agricultural production in Egypt may decrease by eight to 47 percent by 2060, with employment losses of up to 39 percent, due to the considerable loss of agricultural land and rising temperatures.

 "The value of property in the Nile River Delta threatened by sea-level rises could be seven to 16 billion EGP," says the report entitled Potential Impacts of Climate Change on the Egyptian Economy.
Minister of Environment Yasmine Fouad conducted various meetings in 2018 with the President of the United Nations Conference, the Minister of Environment and Natural Resources of the Republic of Belarus Andrei Khudyk, the Executive Secretary of the Climate Change Convention, the Polish Presidential Delegation and more to discuss action plans that activate precautions against climate change in threatened countries.