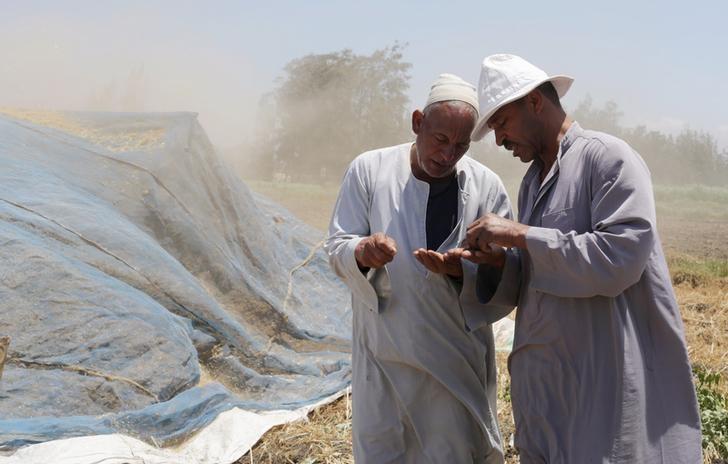 Egypt has begun implementing a strategy to provide its wheat needs, as the Agricultural Research Center took serious steps towards doubling the productivity of the wheat crop and increase cultivated areas.
The government is seeking to increase the storage capacities of grain crops than it was, and to provide financial incentives to farmers to double the quantities of wheat supply, which will contribute to Egypt's wheat production reaching more than 10 million tons annually.
The head of the Agricultural Research Center, Mohamed Suleiman, said that there are presidential directives for all agricultural sectors to intensify their activities to meet the food needs of crops, which have been impacted by the coronavirus crisis and the Russian-Ukrainian war.
Suleiman added that the war had affected the world's imports of grains, especially wheat, and had reflected on the feed gap and its impact on breeders.
This prompted the need to regard this crisis as a "warning" to prepare the necessary plans to alleviate this crisis on food security.
He explained that there are directives from President Abdel Fattah al-Sisi to dedicate part of the new land areas for wheat cultivation and to increase the storage capacities of grain crops than they were before.
Suleiman pointed out that Egypt's production of wheat meets 50 percent of the its needs and the rest is imported from abroad.
Russian and Ukrainian imports constitute 90 percent of wheat imports into the country, with a total quantity exceeding 10 million tons annually.
Following expanded campaigns implemented by the various state agencies to monitor corruption amongst merchants, imams at mosques used Friday sermons to call for tougher penalties against those who take advantages of crises to raise prices of goods – especially food.
Edited translation from Al-Masry Al-Youm