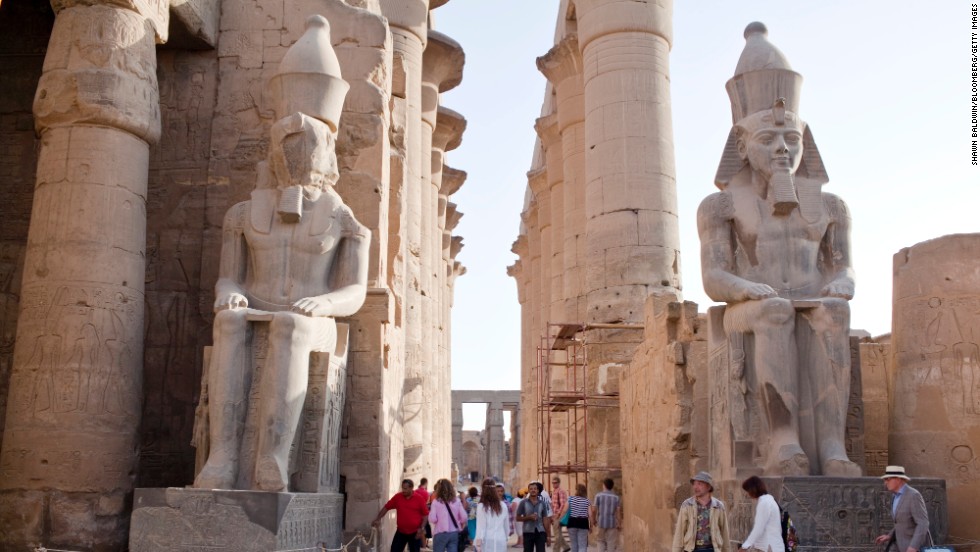 Egypt's Minister of Antiquities Khaled al-Anani announced on Friday that the entire Karnak Temple will soon be accessible to persons with disabilities. The announcement was made during a ceremony to inaugurate special visitors' pathways that were created to facilitate visits by people with disabilities.
The latest additions are reportedly the first for an archaeological site in Egypt to be more accessible for persons with physical disabilities.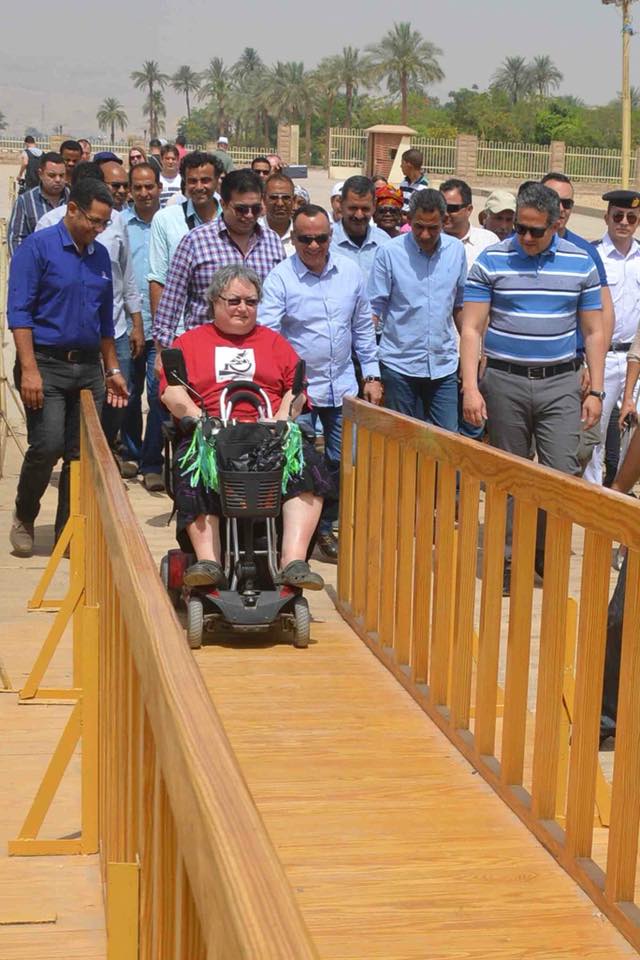 The visit was attended by Mostafa Waziri, Secretary General of Egypt's Supreme Council of Antiquities, Luxor Governor Mohamed Badr, members of Egypt's Parliament and ambassadors of foreign countries to Cairo, and aimed to review the latest work at the site.
According to Amena El Saie, founder of the Helm NGO, which advocates on behalf of Egyptians with disabilities, this project is dubbed "Entaleq" and is part of a collaboration with the ministry of antiquities and tourism, and Vodafone Egypt.
"I'm so proud of our Helm team. We're one step closer. One of the world's most important touristic sites -Karnak temple- is now more accessible for people with disabilities," El Saie said. Al-Anani also inspected ongoing work to link the temple's southern axis with the Avenue of Sphinxes.
https://www.facebook.com/amena.elsaie/videos/pcb.10160445815405533/10160445812570533/?type=3&theater
According to Al-Anani, the southern axis runs north to south and extends from the courtyard of the Karnak cachette in front of the seventh pylon all the way to the 10th pylon. Mostafa Al-Sagheer, director of the Karnak temple and the avenue of Sphinxes development project, said that the project is in progress and will be opening very soon, adding that the ministry carried out the project in collaboration with the Engineering Authority of Egypt's armed forces.