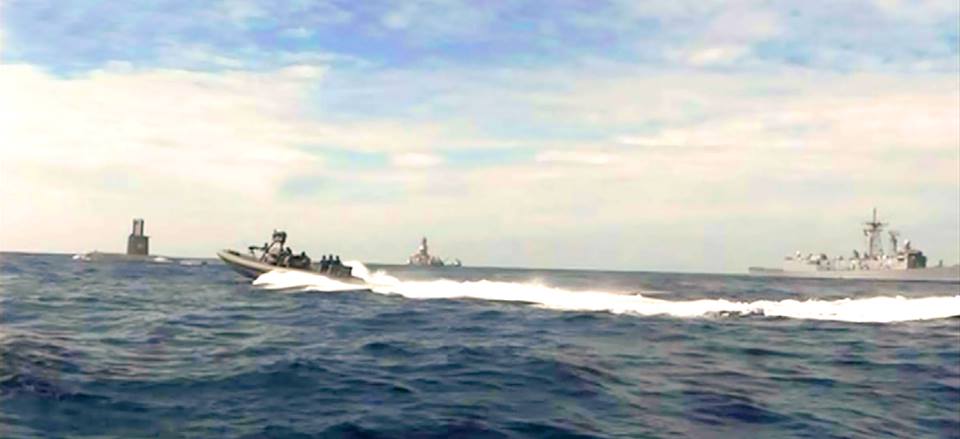 Armed Forces Spokesman Tamer al-Refaei said in a statement on Tuesday that the Egyptian Navy is implementing security procedures in the area of the Zohr gas field in the Mediterranean Sea, in order to prepared to launch an immediate response to confront any threats to the reserve.
Refaei's statement said that naval forces are carrying out various exercises to secure vital and strategic objectives in Egypt's maritime area, across approximately 1,200 nautical miles. These are being conducted to protect Egypt's economic interests and secure investments in order to strengthen the national economy.
He said that the navy operates around the clock to secure vast areas of the sea at long distances from the coast, using all capabilities available for modern naval units. Refaei emphasized that the frigates (type of warship), submarines, and rocket launchers which they operate with have strong combat capabilities, while the special marine units are characterized by agility and speed of maneuver.
Earlier in February, Egypt warned Turkey against any attempt to derogate or undermine Egypt's sovereign rights in the East Mediterranean region, after Turkish Foreign Minister Mevlut Cavusoglu said that Turkey intends to explore the East Mediterranean for oil and gas.
Cavusoglu considered the 2013 Egyptian-Cypriot agreement on utilization of natural sources in East Mediterranean's economic zone to be invalid.
Cavusoglu proclaimed that "Turkish Cypriots have undeniable rights on the island of Cyprus," before emphasizing that "no foreign entity, company or vessel can carry out any illegal scientific research or exploration of oil and gas in the continental shelf of Turkey and its maritime areas."
On February 10, Turkish naval vessels intercepted a drilling vessel belonging to Italian energy company, Eni, which was on its way to explore natural gas in the Cypriot waters. Turkey said it is determined to take all necessary steps to preserve the rights of Turkey and the Turkish Cypriots in East Mediterranean.