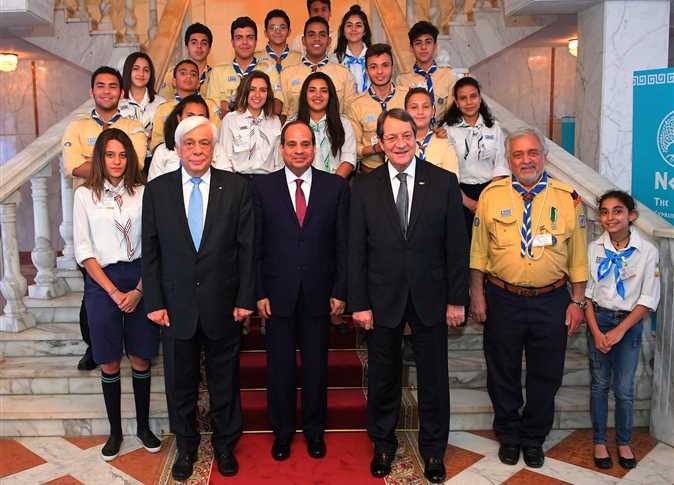 Preparations are being made for phase two of the "Nostros – the Return" initiative between Egypt, Greece and Cyprus, which will guide the three countries to political and economic cooperation, while emphasizing their shared history and culture.
On Sunday, Egyptian Foreign Minister Sameh Shoukry and Greek Deputy Foreign Minister Terence Quick discussed the initiative's current plans.
The meeting, described by Egypt's Foreign Ministry Spokesman Ahmed Hafez, touched on a London conference to be held for Egyptian, Greek and Cypriot doctors at the end of this month.
He emphasized the initiative's goal of highlighting the deep historical and cultural relations between the three countries, and the importance of rapprochement between their communities, to help push various cooperation mechanisms.
On Sunday, Egypt and Greece reportedly agreed on the importance of developing economic relations, to the same level as political relations, whether by increasing the volume of investments between the two countries, or through the promotion of bilateral trade.
Shoukry pointed out that Greece could benefit from the economic zone to develop the Suez Canal axis, as an outlet for the African continent.
For his part, Quick expressed his country's appreciation for the depth and specificity of the relations with Egypt, and echoed Shoukry's willingness for strong relations between the three Mediterranean states.
The first phase of 'Nostos – the Return' was held in Egypt in April, under the auspices of Egypt President Abdel Fattah al-Sisi, and his Greek and Cypriot counterparts.
The initiative aims to be the first of its kind in its popular celebration of foreign communities, and aim to return to customs that have merged over the years, to "form the conscience of people who have a common history, and present…and love of life."
The initiative also aims to promote Egyptian tourism, through the launch of these events.