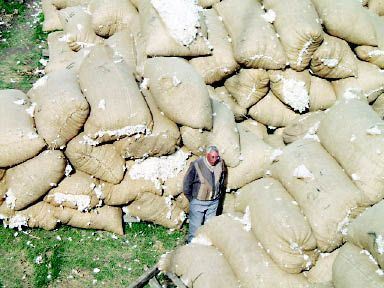 The third session of the Egypt-Greece joint business council will be hosted in Athens, Greece, and chaired by Hany Birzy, head of the Egyptian side of the council.

Thirty businessmen will represent Egypt during the Tuesday meeting and President Abdel Fattah al-Sisi is scheduled to meet with businessmen of the two countries.
Birzy said the delegation includes investors in various economic sectors including tourism, food industries, construction, real estate, renewable energy, oil and gas and agriculture.
During the meeting, investors and Greek officials will be focusing on three channels, including the promotion of the Suez Canal axis development project and East Port, taking advantage of Greek expertise in the tourism sector, energy, production and operation technology and Egypt's geographical location to export to Arab and African countries.
Egyptian and Greek businessmen will discuss overcoming obstacles facing the export of Greek cotton to Egypt and the export of Egyptian potatoes to Greece, said sources in the Egyptian Businessmen Association sources.
The sources said the Egyptian private sector will arrange for talks about partnerships in the fields of tourism and real estate, especially that there are common assets owned by investors from both sides in the fields of real estate investment that can be developed and utilized.
Edited translation from Al-Masry Al-Youm