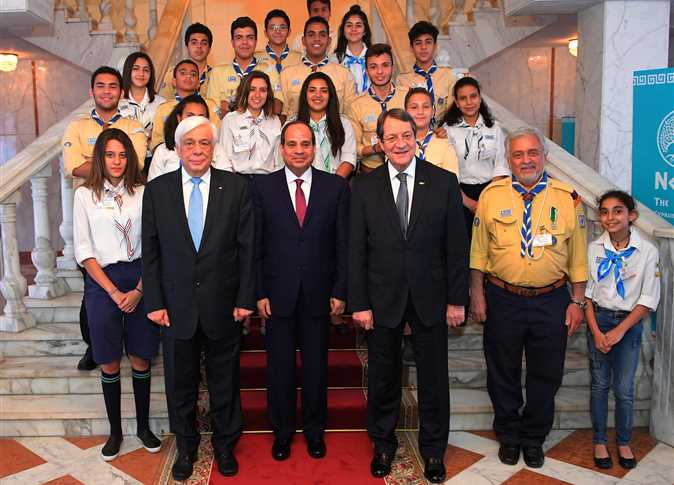 Immigration and Egyptian Expatriate Affairs Minister Nabila Makram will head to London on Monday to launch phase two of the "Nostos – the Return" initiative between Egypt, Greece and Cyprus.
Makram, Greek Deputy Foreign Minister Terence Quick and the Presidential Commissioner for Humanitarian Issues and Overseas Cypriots Photis Photiou are set to attend the launching of phase two.
The conference also includes promoting Egyptian President Abdel Fattah al-Sisi's initiative to combat the hepatitis C virus, alongside the promotion of medical tourism amongst the three countries as agreed during the sixth trilateral presidential summit held in early October between the countries' leaders.
Makram said that 10 doctors from each of the three countries will participate in the "Nostos" initiative's second phase, encouraging medical tourism and support for tripartite relations between Egypt, Greece and Cyprus.
Makram, Photiou and Quick will also meet with members of the English Parliament to review the success of "Nostos" initiative, in the presence of the heads of the Parliamentary Assemblies from the three countries.
The first phase of 'Nostos – the Return' was held in Egypt in April, under the auspices of Egypt President Abdel Fattah al-Sisi, and his Greek and Cypriot counterparts.
The initiative aims to be the first of its kind in its popular celebration of foreign communities, aiming to return to customs that have merged over the years and to "form the conscience of people who have a common history… and love of life."
The initiative also aims to promote Egyptian tourism further.
Edited translation from Al-Masry Al-Youm