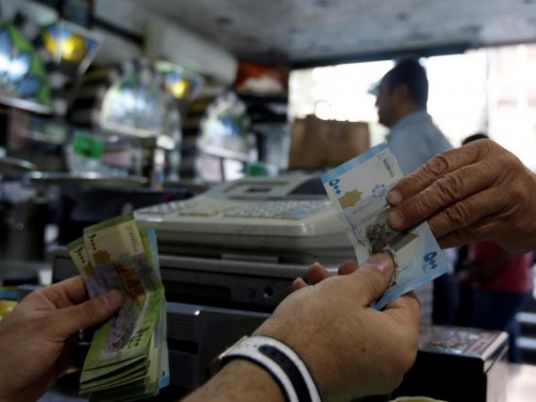 Three government sources anonymously told Reuters on Tuesday that the Egyptian government will increase the US dollar exchange rate in the new state budget for the 2018/2019 fiscal year, with the price of the US dollar climbing to LE17.5.
According to the sources, the new rate will represent a slight strengthening of the national currency, which is currently sold in banks at around LE17.6 to the greenback. "While it will be a weaker rate compared to LE16 the current price in the budget of 2017-2018 FY," Reuters said.
However, Minister of Finance's Deputy of Public Treasury Affairs Mohamed Maiet told Egypt Independent on Tuesday that the government has not yet released any statements about the new budget, and the news that was reported by Reuters is the responsibility of the officials who the news service spoke with.
"The government is still working on the budget and nothing is finally set around the price of the exchange rate," Maiet said.
Echoing Maiet, Egyptian Minister of Finance Amr al-Garhy denied the news to the local press.
The Egyptian national currency has plummeted in value since November 2016 after its floatation by Egypt's Central Bank and has just slightly strengthened since then despite an improvement in some economic indicators. The government aims to reach GDP growth of 5.5 percent in the coming fiscal year and to reduce the budget deficit to between 8.5 and 8.8 percent of the GDP.
On Monday, a survey conducted by Egypt's EFG-Hermes said that Egypt along with Pakistan and Nigeria are expecting to reduce their domestic currency prices by at least 10 percent in 2018.
Meanwhile, Standard & Poor's ratings were more pessimistic about the price of the dollar in Egypt as it expected a significant weakening to the national currency value with dollar rates anticipated to reach perhaps as much as LE19.5 at the end of the current fiscal year (June 30, 2018).
Egypt has tried to revive its ailing economy by signing up for a US$12 billion International Monetary Fund loan, the conditions of which have been large-scale structural reforms, including the 2016 currency float and slashing energy subsidies.