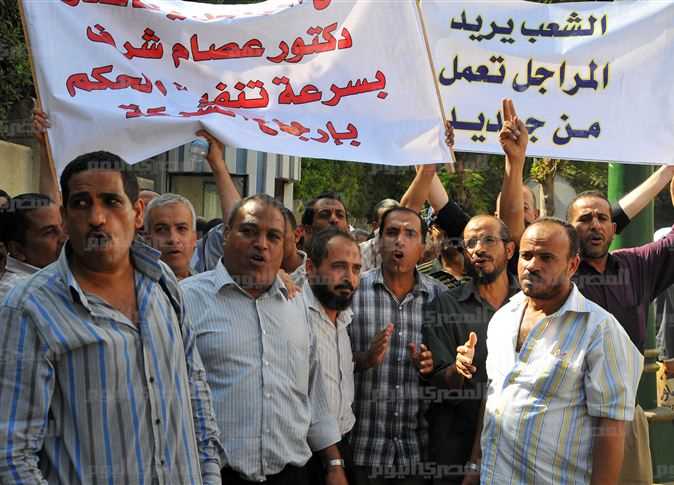 Egypt's Ministry of the Public Business Sector has prepared a draft law to eliminate the entanglements of companies returning to state ownership.
The law, consisting of only two articles, stipulates that re-nationalized companies should be referred to the Investment and Dispute Resolution Committee, to consider how to compensate investors who bought them in good faith.
A source at the ministry said that the law was referred to the House of Representatives after cabinet approval, adding that the government hopes parliament can approve it by the end of the year.
"There are companies such as Nile Cotton Ginning whose shares have been sold on the stock exchange, so investors have treated them in good faith, and their shares were sold millions of times through trading," The source commented. "Such cases can only be treated through dispute resolution committees, and with regard to the court rulings ordering their return."
The source stressed the government's willingness to resolve disputes and avoid international arbitration on this process, which has stalled since 2011. The Ministry of the Public Business Sector has now taken over this task, he assured, and it hopes to solve the matter eventually.
Companies that have handed down judicial rulings on their de-privatization include: Nile Cotton Ginning, Tanta Flax, Omar Effendi, Steam Boilers, Shebin El Koum Spinning and Weaving, Arab Foreign Trade, and Simo Paper.
MP Medhat al-Sherif, a member of the Economic Committee of the House of Representatives, said that the committee has not yet set a date for discussion of the bill, and pointed out that it would eliminate all problems that emerged after the court rulings. He pointed to the committee's intention to summon representatives of economic ministries, to discuss the details of the bill.
In statements to Al-Masry Al-Youm, Sherif added that the draft law aims to find the best way to implement invalidity rulings, through the dispute resolution committees.
He explained that it is scheduled to form a committee from a large number of ministries to discuss how to implement the ruling, denying that the decisions of the Committee may contradict any ruling issued by the State Council courts, especially given the commission will include a member from the Council.
Egypt's government adopted a program of privatization in the 1990s. The program started slowly in 1993, but then accelerated later on, as dozens of companies were privatized.
In 2011, the Egyptian judiciary ordered various of those enterprises to be returned to the state. The same year, the government announced its abolishment of the privatization scheme altogether.