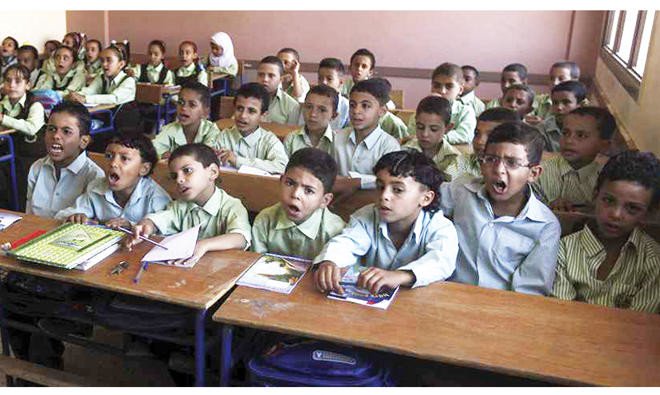 The Egyptian government on Wednesday refuted rumors that it was suspending study in all schools, universities and institutes nationwide due to the Omicron coronavirus strain.
A statement by the cabinet's media center said that it had contacted the ministries of Education and Technical Education, and Higher Education and Scientific Research to comment on rumors that schools would be suspended.
The two ministries denied the news and appealed to all students to only seek information from official sources.
They stressed that any decisions related to suspending schools or universities are taken by the Supreme Committee for Coronavirus Crisis Management after assessing the developments in the pandemic's epidemiological situation, which currently does not require such measures.
They added  that the educational process in each of the schools, universities and institutes across Egypt is regular, according to the schedule established for each of them during the current academic year 2021/2022, with a commitment to applying all precautionary measures to preserve the health and safety of students and members of the educational system.
The Ministry of Higher Education confirmed that many vaccination points have been set up near and inside Egyptian universities in order to enhance the process of vaccinating students.
Vaccination rates in some universities have reached between 85 percent and 87 percent, with no student allowed to enter final exams unless they are vaccinated.
The Ministry of Education confirmed its commitment to implement all precautionary measures in various schools across the country, including the continuation of sterilization operations and the commitment to wearing facemasks, and maintaining social distancing between students in school classrooms, as well as obligating teachers to obtain the COVID-19 vaccine.