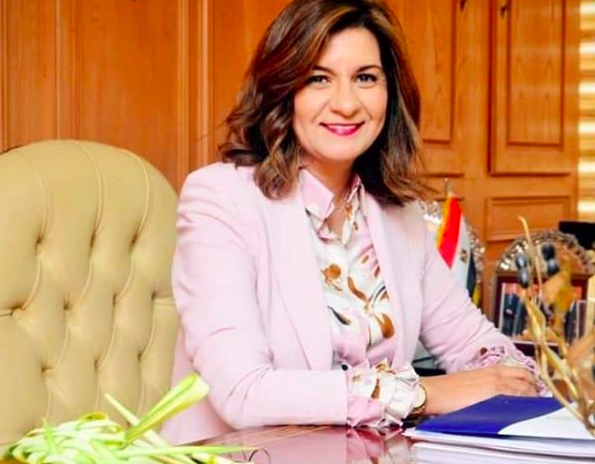 Egypt and Germany signed an executive contract for the establishment of the Egyptian-German Center for Jobs, Immigration and Reintegration, at a cost of two million euros.
The contract was signed by Minister of Immigration and Egyptian Expatriates Affairs Nabila Makram Abdel Shahid and Director of the German Agency for International Cooperation (GIZ) in Egypt, Andreas Cook.

The center will be the first bilateral cooperation between the Ministry of Immigration and the GIZ, following letters that were signed earlier between the Egyptian and German governments.

The center will provide advice and guidance to migrants so they can find the right career path in their home countries, and will help economically and socially reintegrate returnees from abroad back into Egyptian society.
In addition, it will contribute to reducing the causes of illegal migration by raising awareness of its risks, and by helping those who wish to obtain opportunities to migrate out of Egypt by providing the necessary information on external migration.

The project falls under the German government's support program for sustainable economic development and employment in Egypt.
The center will also meet the needs and demands of Egyptian youth who are looking for better work and training opportunities.
The center's services are divided into three main sections: First, qualifying youth for the Egyptian labor market through specialized training courses in various fields. Second, the social and economic reintegration of returnees from abroad into Egyptian society. Third, helping those willing to emigrate outside of Egypt to find suitable opportunities.
The center will also provide legal information on safe immigration to Germany, and offers training and employment opportunities for Egyptian returnees from Germany.
Makram said that the Egyptian German Center for Jobs, Immigration and Reintegration is the first center of its kind in Egypt, and that it provides comprehensive information about the German labor market, with its main objective being to contribute to promoting safe and orderly migration as a positive alternative to illegal immigration.
Makram confirmed that the center will provide individual counseling sessions, advice, information and training for Egyptian youth. The center will inform and advise them on job opportunities and personal development prospects in Egypt and abroad, promoting safe and orderly immigration for those who want to migrate and work abroad and offering training and employment opportunities for returnees.
Saber Suleiman, Egyptian Assistant Minister of Immigration for Institutional Development, who witnessed the contract signing, said that the project will extend over three years, raising awareness of the dangers of illegal migration and providing positive alternatives, rehabilitating and developing human resources working in the field of migration, and integrating Egyptian youth and returnees from Germany into local communities and labor markets.
Edited translation from Al-Masry Al-Youm