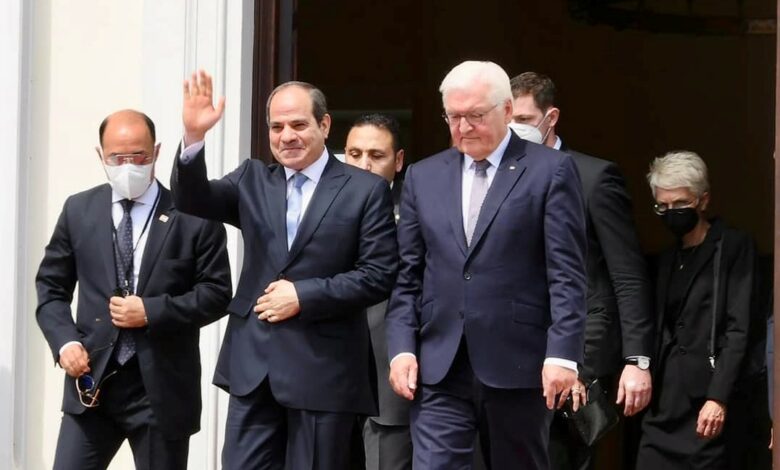 Egypt and Germany signed two declarations of intent in the fields of liquefied natural gas (LNG) and green hydrogen to contribute to securing clean energy supplies, achieving sustainable development and confronting climate change.
The two agreements were signed via video-conference by Petroleum Minister Tareq el Mulla, Electricity Minister Mohamed Shaker and International Cooperation Minister Rania el Mashat, as well as German Economy Minister Robert Habeck and Jochen Flasbarth, the State Secretary in the German Federal Ministry for Economic Cooperation and Development.
In statements on Friday, the petroleum minister said the signing of the first declaration of intent on liquefied natural gas (LNG) aims to strengthen cooperation between Egyptian and German governments, in addition to the private sector in both countries on energy trade, with showing commitment to achieving the Paris climate agreement's obligations.
Mulla underlined the importance of the second declaration of intent on green hydrogen in benefiting from Germany's expertise and advanced technology.
The oil minister added the inking of the two agreements comes a few hours before the inauguration of the UN Climate Change Conference (COP27) in the Red Sea resort city of Sharm El Sheikh.
He explained the UN climate conference will see for the first time the inclusion of a carbon reduction day to shed light on local, regional and international success stories in reducing carbon emissions in the oil and gas sector.