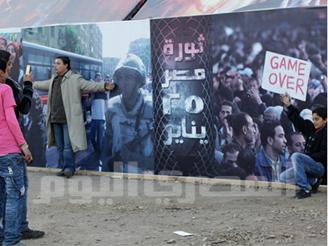 Minister of International Cooperation Naglaa al-Ahwany and French Ambassador in Cairo Andre Baran signed a loan agreement worth 344 million euros from the French government to fund the extension of the Cairo third metro line.
Minister of Transport Hany Dahy, Head of the National Authority for Tunnels Ismail Nagdy, the head of the French economic mission in Cairo attended the signing ceremony.
Ahwany praised the role of the French government in contributing to development projects in Egypt.
Half the value of the announced loan will come via the French treasury and be repayable over 53 years with a 20 year grace period. The other part, worth 172 million euros will be repayable in credit installments to the French Kofax Authority.
When complete, Cairo's third metro line will stretch 43.5 km from Cairo airport to Imbaba in Giza. The third phase of the line will be 18 km in length and include 15 stations.
Edited translation from MENA