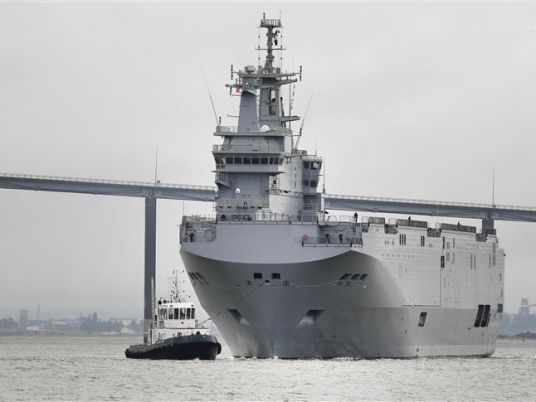 Egypt and France concluded the Cleopatra 2/2016 joint naval exercises on Thursday, having provided Egypt with a chance to test out it's new Mistral-class assault shipt Anwar El-Sadat, according to a military press release.
The exercise included the implementation of several activities, including the formations for sailing during day and night, while demonstrating the ability of participating naval units to take their positions with a high degree of accuracy and speed, said the military statement.
It also included training on the take-off and landing of helicopters, as well as fighting naval battles at sea.
Exercises were conducted in securing offshore units using air-defense weapons, securing lines of communication and the movement of maritime transport.
According to the press release, the exercise was aimed at honing Egypt's maritime forces and capabilities, while exchanging experiences with French forces, thus raising the combat effectiveness of the naval forces of both countries.
The intention is to obtain the highest levels of efficiency and readiness for the implementation of common tasks under a range of different circumstances.