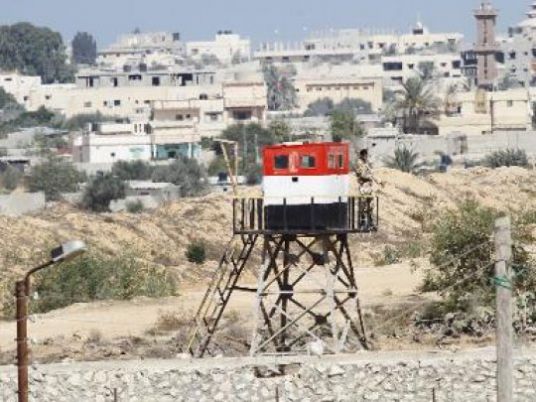 Egypt's Foreign Ministry condemned a statement by the Israeli Social Equality Minister Gila Gamliel in which she said that a future Palestinian state should be established on Egypt's Sinai Peninsula.
In a phone interview with privately-run Egyptian TV channel ONTV, Egypt's Foreign Affairs Minister Sameh Shokry refused to accept any talk about Egyptian territories that may undermine Egypt's sovereignty.
"We cannot capitulate any inch of Egypt's lands or Sinai's land as its sands are mixed with Egyptians' blood," he said.
Regarding rumors of Egypt summoning Israeli ambassador to Cairo due to the comments, Shoukry said that an ordinary visit by the ambassador was paid, denying he had been summoned.
Earlier this month, Gamliel told the Israeli Sovereignty Magazine that it would be possible to allocate a portion of the Sinai Peninsula to a Palestinian state that could also be linked with the Gaza strip.
"It is important to emphasize that the "Palestinian problem" does not only concern the State of Israel. It is indeed possible to act within the framework of a comprehensive plan that will allocate territory from the Sinai Peninsula, along with economic and other forms of aid to Egypt. And on the other side, to give the new entity the possibility of territorial contiguity with the Gaza Strip," the minister said.
Egypt's Foreign Ministry has demanded that its Israeli counterpart clarify its stance on the matter.