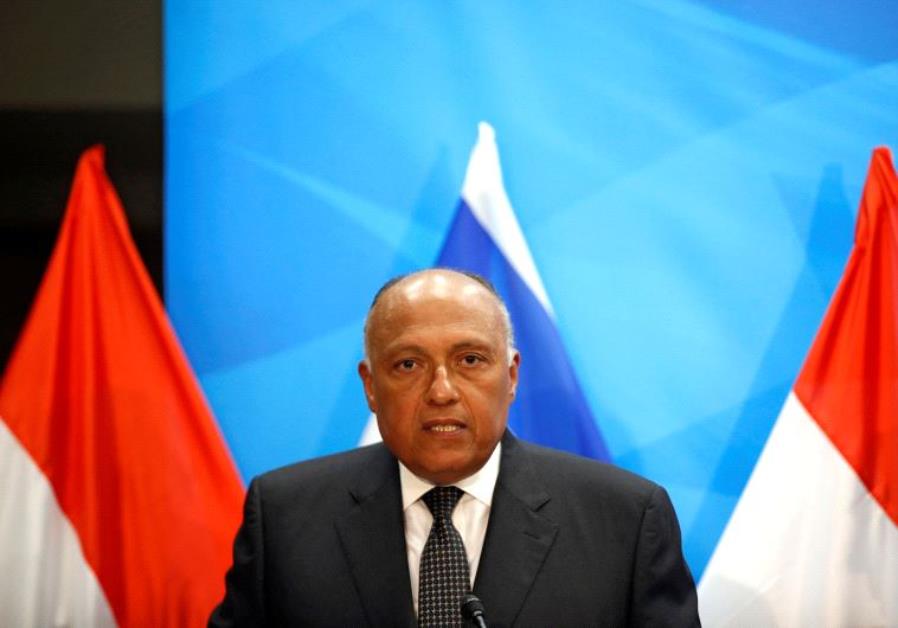 In his speech to the high-level segment of the 37th session of the United Nations (UN) Human Rights Council in Geneva, Egypt's Foreign Minister Sameh Shoukry criticized what he called fabricated news circulated by media on the human rights situation in Egypt, referring to a report published on Friday by the BBC on enforced disappearances.
"Egypt is keen every year to inform the international Human Rights Council about its achievements in promoting democracy and the rule of law. In less than a month the presidential election will take place, becoming the fourth electoral event after the revolution of June 30," Shoukry mentioned, emphasizing the integrity and transparency of elections in Egypt.
Shoukry regretted the performance of media that "lacks professionalism and circulates news based on fabricated sources like the BBC's report which was published last week on Egypt."
According to Shoukry, a woman who claimed to have been subjected to enforced disappearances and torture as mentioned in the report, denied the allegations after the report was published, proving thus that the report has been fabricated.
Egypt's Minister of the House of Representatives Affairs will present during his visit to Geneva next week a report to the Human Rights Council on Egypt's commitment to the Universal Periodic Review (UPR).
The The BBC published on Friday a 5,000-word article and video report entitled 'The Shadow over Egypt', which addresses the country's human rights conditions and alleged torture.
'The Shadow over Egypt' includes interviews with families of alleged victims of torture and enforced disappearances conducted by security apparatuses.
The BBC report highlighted a woman which it claimed was subject to forced disappearance by security forces.
The BBC report showed photos and video of a mother, and the house of the girl who was allegedly forcibly disappeared.