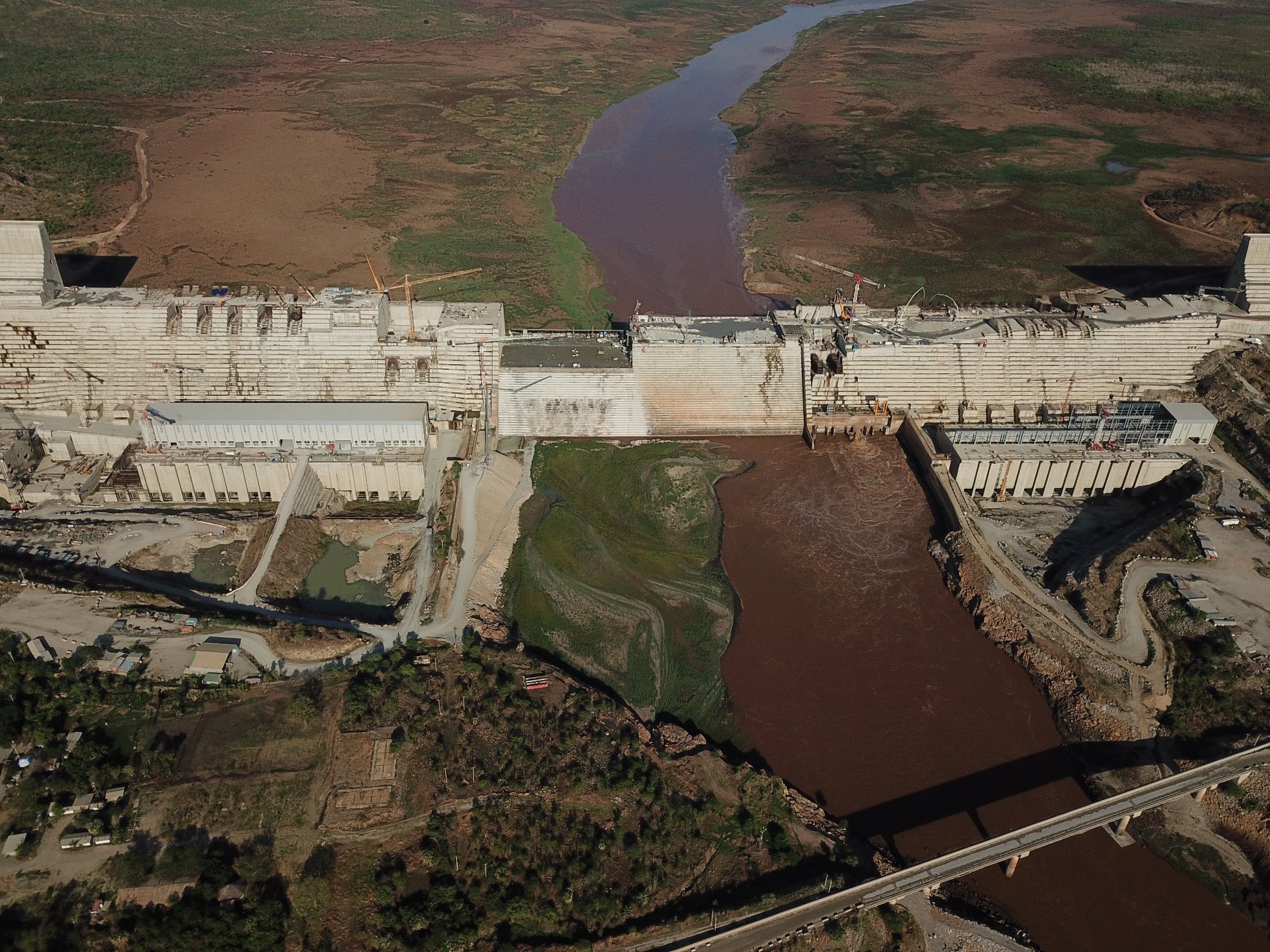 On Saturday, Egyptian Foreign Minister Sameh Shoukry headed to the Belgian capital, Brussels, to hold talks with his European counterparts on the Grand Ethiopian Renaissance Dam (GERD).
A statement from the Foreign Ministry said that Shoukry brings with him a message from Egyptian President Abdel Fattah al-Sisi to the President of the European Council, Charles Michel.
In addition to other foreign ministers, Shoukry is scheduled to meet with senior officials of the European Commission to discuss bilateral relations and regional issues of common concern.
During an interview with Extra News channel on Saturday, Shoukry said that Egypt seeks to involve the European Union and other parties in any future negotiations regarding the filling and operation of the dam.
He said that Egypt and Sudanshould strengthen their efforts to resume negotiations under the African Union, encouraging participation and observation from the United Nations, the European Union, the United States, and perhaps other partners.
The UN Security Council held a meeting over GERD issue on Thursday after a call from the Arab League. Shoukry praised the move on Saturday, expressing satisfaction with the session.
Ethiopia informed Egypt on July 5 that it has begun the process of filling the second filling of the GERD reservoir. Egypt expressed its flat refusal of this unilateral measure, calling it a clear and dangerous breach of the Declaration of Principles Agreement.
Egypt and Sudan say they want a legally binding agreement on filling and operating the GERD, while Ethiopia is trying to evade such an agreement.
The construction of the dam, which began in 2011, is considered to be one of Egypt's most serious water issues.
Egypt, which relies considerably on freshwater from the Nile, has voiced fears that the GERD would negatively impact the country's water supply, and has insisted that measures be put in place to protect downstream countries in case of drought during the dam's filling process.
Ethiopia, on the other hand, has stressed the importance of the project to bolster its economy, where more than half of the population currently lives without access to electricity.