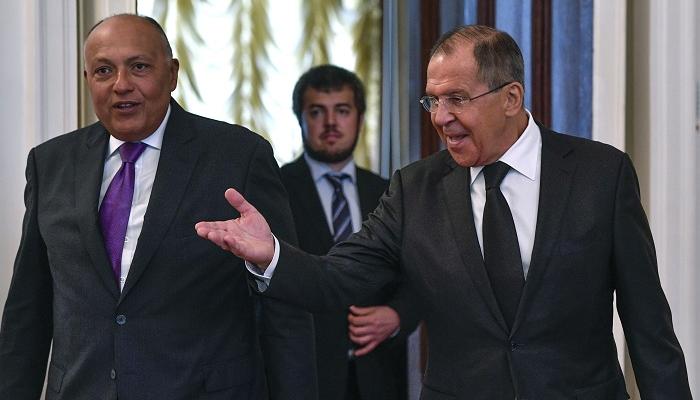 Egyptian Foreign Minister Sameh Shoukry headed to Russia's capital Moscow on Monday evening on a visit to follow up the course of relations between the two countries and discuss topics such as the Russia-Ukraine conflict.
Egypt's Foreign Ministry spokesperson Ahmed Abo-Zeid said that Shoukry is scheduled to meet with Russian Foreign Minister Sergey Lavrov, Deputy Prime Minister and Minister of Industry and Trade Denis Manturov, and Secretary General of the Russian National Security Council Nikolai Patrushev.
Shoukry will discuss topics including bilateral relations between both countries and progress being done on cooperation projects, Abo-Zeid added.
The meeting will provide an opportunity for the Egyptian and Russian sides to consult and exchange views on many international and regional issues, he explained, including the developments of the Russian/ Ukrainian crisis and its various repercussions.