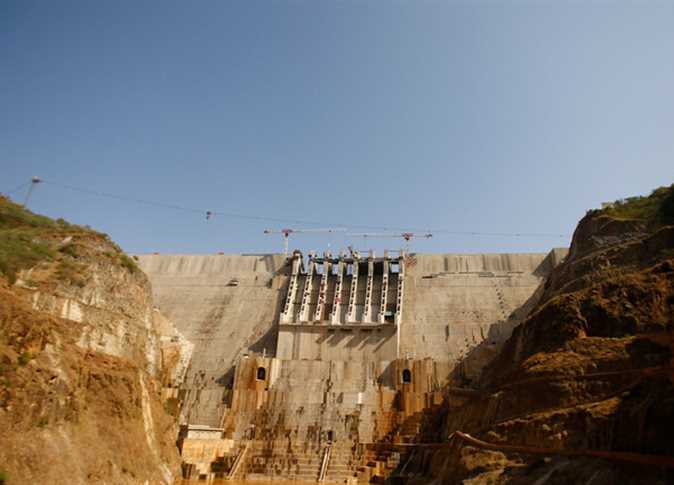 Egypt has initialed an agreement drafted by the US regarding rules for filling and operating the Grand Ethiopian Renaissance Dam (GERD), the first of the three involved countries to do so.
In a statement issued Saturday the Egyptian Foreign Ministry said that the agreement preserves Egypt's water interests and ensures they will not be seriously harmed.
Egypt is eager for Sudan and Ethiopia to follow suit in accepting this agreement and signing it themselves as soon as possible, viewing the agreement as fair and balanced and reaching the common interests of all three countries.
Expressing regret over Ethiopia's absence from the meeting during this crucial negotiation stage, Egypt praised the US administration's role in eagerly seeking to reach a final agreement between the three nations.
Egypt's participation in the February 27-28 meeting helped settle a final agreement regarding the GERD, implementing obligations from the declaration of principles signed between Egypt, Sudan and Ethiopia on March 23, 2015.
The statement outlined how Egypt in good faith sought to reach a solution during the past five years to meet the interests of all three countries.
Egypt credited the US and World Bank's sponsorship of the negotiation rounds during the past four months towards finalizing the agreement.
These agreement include specific rules for filling and operating GERD, measures to confront droughts and scarce years, a coordination mechanism, a binding mechanism for resolving disputes, addressing the GERD's safety and concluding environmental studies.
The US Department of Treasury in a statement assured that the US remains committed to engaging with the involved countries until all sign the agreement.
"The resulting agreement, in our view, provides for the resolution of all outstanding issues on the filling and operation of the GERD," the statement said.
"Consistent with the principles set out in the declaration of principles, in particular the principles of not causing significant harm to downstream countries, final testing and filling should not take place without an agreement."
"We also recognize that Ethiopia continues its national consultations, and look forward to its concluding its process as soon as possible to provide for the signing of the agreement at the earliest possible time," the statement added.
Edited translation from Al-Masry Al-Youm