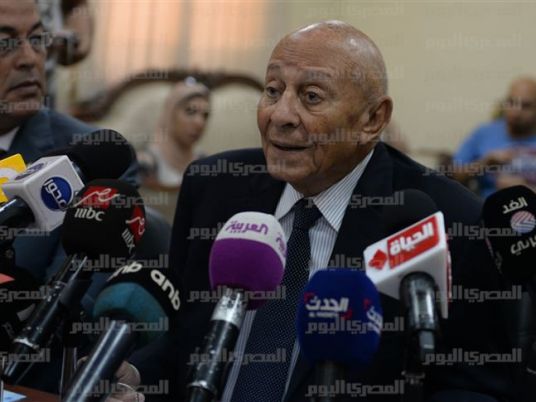 The National Council for Human Rights (NCHR) will hold a press conference on Sunday to discuss its annual report, which documents its work in advancing the case for human rights, complaints and incidents, fact-finding missions and visits to detainees over the past year.
Al-Masry Al-Youm was able to obtain a copy of the report, the 11th of its kind, which also addresses challenges and set-backs to human rights, such as the presence of instability and terrorism in the region, and the repercussions of Egyptian involvement in terrorist activities abroad.
The report also tackles human rights violations faced by Egyptian nationals working in other Arab countries, such as unjust dismissal from work, undocumented immigration, and in the worst cases, smuggling, human trafficking and death.
It stressed that the biggest factor in promoting and ensuring human rights is for a country to assertively protect its people's security.
Although the constitution adopted two years ago mentions the protection of human rights, according to the report, no improvement has been seen in the period since.
However, it acknowledged some basic steps that have been taken to improve the situation of human rights in Egypt, and took into account ongoing challenges hindering progress including terrorism and economic pressure from abroad.
The report looked more broadly at issues hindering development for Egypt, in light of their impact on human rights issues. Significant obstacles to development identified by the study included insufficient infrastructure, a poor bureaucratic system, growing unemployment, rising local and foreign debt and the devaluation of the local currency, the report listed.
Discussing issues impacting the health, security and welfare of Egypt, the report cited as an example the construction of Ethiopia's Renaissance Dam. "For the first time," read the report, "Egypt faces an unprecedented threat [to its water supply] as a result of the Renaissance Dam and [Ethiopia's] disregard for its impact on the distribution of Nile water supply."
The report concluded that human rights issues do not represent a priority for the government.
Edited translation from Al-Masry Al-Youm