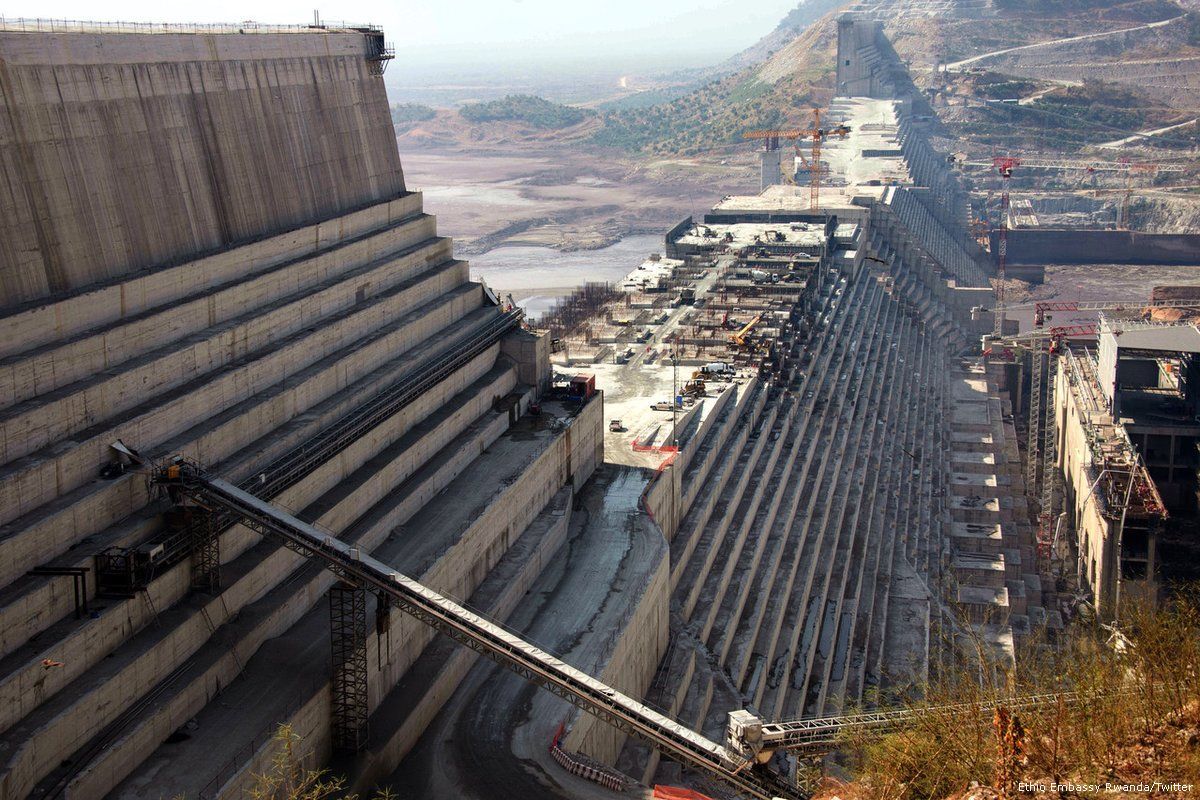 The Egyptian Minister of Irrigation and Water Resources, Mohamed Abdel-Aty, said Saturday that the Grand Ethiopian Renaissance Dam (GERD) remains as a source of concern for Egypt, especially with what he called its 'suspicious' construction.
An international committee was formed to study the dam in 2011 and ended in 2013, which he said confirmed that there are major technical problems in the dam's construction which could lead to instability.
Egypt has informed Ethiopia of its concerns and desire to follow up and cooperate on the matter, but Ethiopia insists that all of the dam's issues have been resolved.
During an interview on Sunday with TV host Ahmed Moussa on the Sada al-Balad channel, Abdel-Aty said that since 2016, Egypt has been following developments in the Ethiopia dam through radar images around the clock, done in partnership with US scientists.
The Minister of Irrigation added that scientific research on GERD was published in an American magazine.
It revealed that rates of subsidence in the Ethiopia dam and anticipated risks through radar images, he said, with more in-depth results of the scientific research to be presented in the Cairo Water Week.
Abdel-Aty said that these results confirm that Ethiopia's assurance on the GERD's safety is inaccurate.
He also stressed that Egypt will never give up its right to the waters of the Nile, and we will not allow the waters of the Nile to lack one cup of water.
And the minister warned that one million Egyptian families will be affected by every billion cubic meters of water that Ethiopia will store.
Egypt and Sudan say they want a legally binding agreement, while Ethiopia says any pact should be advisory.
Egypt and Sudan consider the dam a threat to their vital water supplies, while Ethiopia considers it essential for development and doubling its electricity production.
The downstream nations fear possible blows to water facilities, agricultural land, and overall availability of Nile water.
Negotiations over the dam between Egypt, Ethiopia, and Sudan have stalled for years, with the three parties ultimately failing to reach any agreements.
The disputed dam is the largest hydroelectric project in Africa, with a cost of more than four billion dollars.
Edited translation from Al-Masry Al-Youm