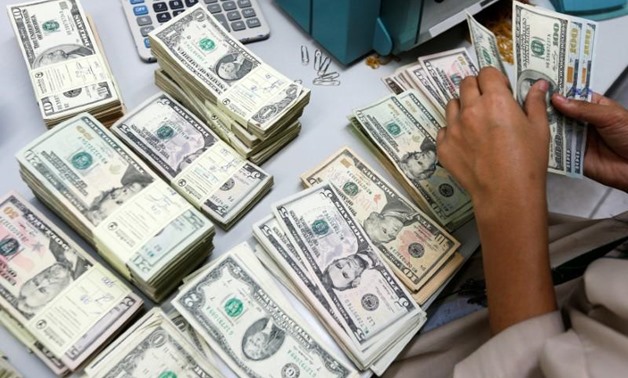 Egypt's Finance Minister Mohamed Maait announced Monday that a US$1.6 billion tranche from the International Monetary Fund (IMF) is anticipated to arrive by the end of December.
The IMF approved in June a 12-month $5.2 billion Stand-by Arrangement (SBA) loan for Egypt. The new arrangement aims to help Egypt bear the challenges bought on by the coronavirus pandemic through providing IMF resources to meet Egypt's balance of payments needs and finance its budget deficit.
An IMF team held a virtual meeting session with Egyptian officials from November 4 until November 15 to discuss economic developments and the first review for Egypt's economic program supported by the IMF's 12-month SBA.
The head of the IMF team to Egypt Uma Ramakrishnan said that the IMF and Egyptian authorities have reached a staff-level agreement on the first review of Egypt's economic program supported by the IMF's $5.2 billion Stand-by Arrangement.
Egypt completed earlier this year the final stage of its economic reform program, which was launched in 2016 after the country obtained a US$12 billion dollar loan from the Fund.
These reforms included a raft of measures, such as devaluing the country's currency, loosening capital controls, ending energy subsidies, reforming public enterprises and overhauling monetary policy — all in a bid to restore economic stability and long-term growth.
The agreements are hoped to restore the confidence of foreign investors in Egypt's economy.
Edited translation from Al-Masry Al-Youm