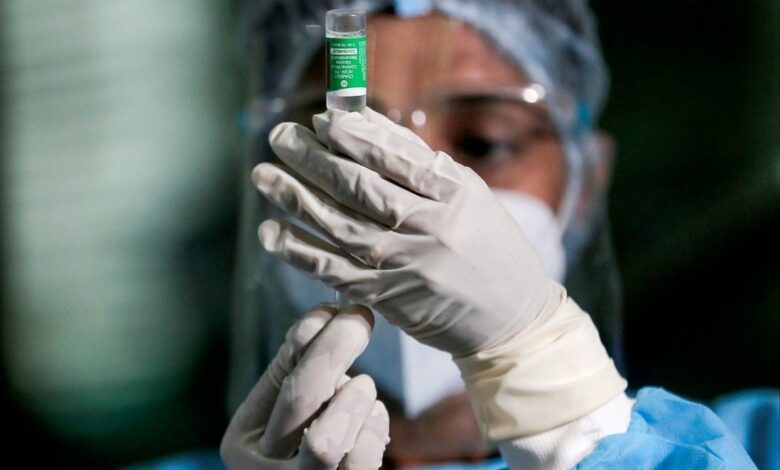 The Egyptian Health and Population Ministry anticipates that the peak of the sixth wave of coronavirus would be within about a month.
Several countries have witnessed a noticeable increase in the infection with the coronavirus variant BA.5, which raised fears of the emergence of a new wave.
The Scientific Committee to Combat the Coronavirus of the Ministry indicated that it expects the peak of the current sixth wave of the virus within approximately three-four weeks.
It urged all civilians follow precautionary measures and adhere to home isolation for suspected infection.
A new strain
Committee member and professor of chest diseases, Mohamed al-Nady, said that the new mutant affects only the upper respiratory tract, so that it affects the throat and not the lung as it was the case previously, and therefore the main symptom of infection with the new mutant is the presence of sore throat with a slight rise in temperature.
He pointed out that the negativity of the smear with the presence of symptoms of infection does not negate the presence of coronavirus, but rather those symptoms must be dealt with as if it were coronavirus until checking with a doctor, with the need for the person to isolate himself during that period.
And the Director of the Vaccination Center at the Holding Company for Biological Products and Vaccines (VACSERA) Mostafa Mohamady said that the cold currently prevalent among citizens is likely the coronavirus, specifically a sub-mutant of Omicron BA.5.
He said this was 'very worrying' because it is highly contagious and has the ability to evade the immune system.
Home isolation guidelines
The Health and Population Ministry has set 10 rules for home isolation for a person infected with the coronavirus, the most prominent of which is that the isolated person be a separate room and preferably has a private bathroom, and if there is no private bathroom in the isolated person's room, that facemasks must be used when leaving the room or when entry of another person to the room.
Edited translation from Al-Masry Al-Youm