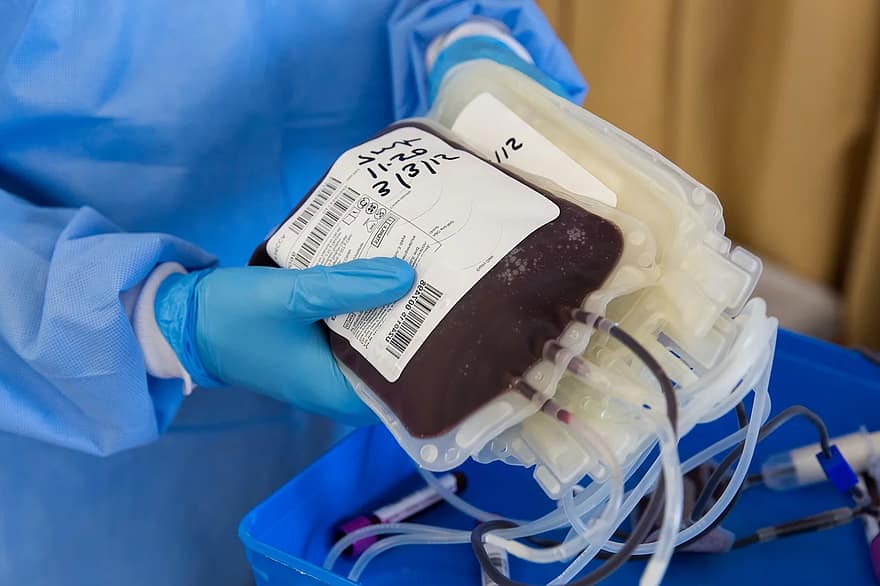 Egypt's Health and Population Minister Hala Zayed announced Monday that her ministry will be expanding its blood plasma donations from recovered coronavirus cases, raising the number of Blood Transfusion Services Centers receiving plasma donations from five to 20 centers soon.
All measures are in place to ensure the utmost safety of the donors, she said.
Her comments came during her own blood donation at the National Center for Blood Transfusion Services in Agouza, as part of the World Blood Donor Day, aiming to raise the importance of blood donation in these current times.
The minister thanked everyone who donated after the ministry cooperated with Facebook to open up a donation campaign page, which received 138,784 blood donation requests.
Blood Transfusion Services Centers across Egypt received 4,600 blood donors, while the hotline 15366 for blood donations got 3,066 calls from people wishing to donate.
Zayed urged more citizens to donate blood through the 28 branches of the national blood transfusion centers located across the country.
She especially called on those who successfully recovered from the coronavirus to donate their plasma to help treat critical cases, particularly in the governorates hardest hit by the disease.
The Health Ministry's spokesperson Khaled Megahed assured that there is a high degree of safety within Egypt's blood transfusion system.
He outlined the precautionary measures in place, including the sterilization and disinfection of all donation centers and their branches twice daily before and after work.
The Health Ministry's central operations room supplies blood transfusion centers designated to receive coronavirus recoverees with the names of recovered patients between 18-60 years old, he explained.
He added that a medical team communicates with recoverees to inspect their health and set a date for their plasma donation.
Interested donors can register their name through the Facebook campaign page, he said, and will be received in the centers.
Megahed also explained that the plasma is inspected to be free of any viruses, and that it contains enough antibodies to successfully counter the coronavirus.
Egypt's trial for coronavirus patient plasma therapy using plasma taken from recovered cases has so far been a success, Zayed announced on June 5.
In a statement, she explained that the trial was applied to several critical cases in hospitals belonging to the Health Ministry.
The trial showed promising initial results with a good recovery rate for patients, reducing the need for ventilators while increasing rates of recovery and hospital discharge.