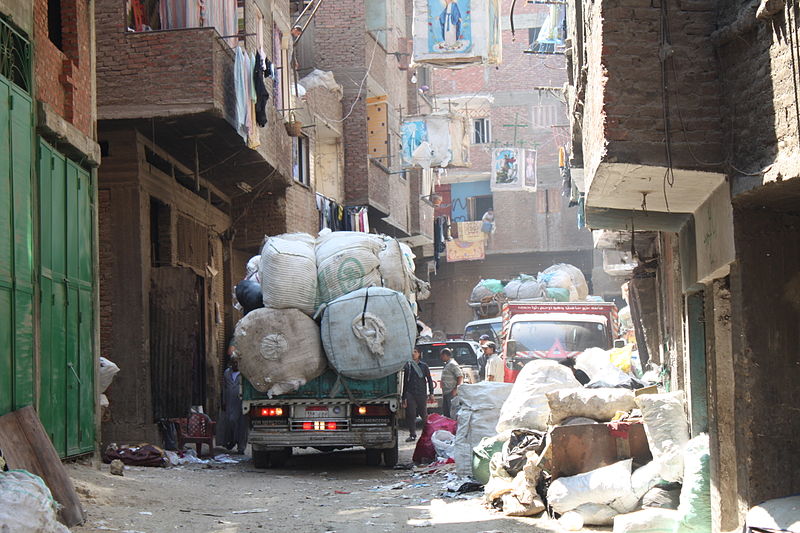 Egypt has exempted houses of worship from paying garbage collection fees, after the House of Representatives approved an amendment to Law No. 38 of 1967 regarding public cleanliness.
The parliament amended Article 8 of the law, stating that local authorities of each neighborhood would collect a fee, in return for their collection and transferal of garbage to safe disposal areas.
The amendment relieves houses of worship of having to pay these fees.
The Cabinet will issue the regulations of the law and determine the fees, after discussing the matter with the environment minister.
Local authorities of each city or urban community will also establish an office, to receive the complaints of citizens on garbage.
In a February press conference held by the cabinet, Environment Minister Khaled Fahmy said that the main feature of the law is to enable the government to organize the garbage collection process (rather than simply carry out the collection) while establishing rules for civil society and companies to follow.
Fahmy said a comprehensive inventory regarding the quantities and types of garbage in the 23 governorates will be established. The first stage of the move will be implemented within five years in the governorates of Cairo, Giza, Alexandria, and Qalyubiya.
In August 2017, Secretary-General of the Union of Arab Environmental Experts Magdy Allam revealed that Egypt's factories and hospitals produce up to a staggering 72 million tons of waste per day, and that the limited capacity to collect them results in the accumulation of waste in the streets.
He pointed out that state services were only able to collect up to 60 percent of garbage, which makes for a highly unsustainable system.
In a 2017 report on garbage disposal, CAPMAS said that the percentage of safe garbage disposal in urban areas was 76.9 percent, compared to 36.9 percent in rural areas, making 63.1 percent of garbage disposal in rural areas unsafe.
5,000 feddans have been allocated to the environment ministry in five different locations, to be used as garbage collection complexes, but they have not yet been utilized, said Allam.
Photo by Fabian Deter.