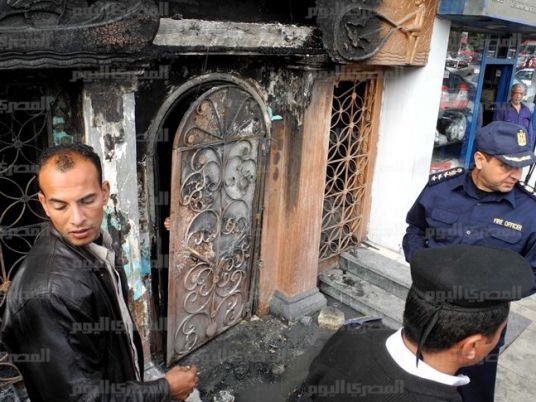 Egyptian Prisons Authority on Monday executed by hanging four defendants convicted for torching the "Bar al-Sayad" nightclub in Agouza back in December 2015 which killed 17 people, security sources and a lawyer announced Wednesday.
The Giza Criminal Court ruled to execute the defendants, aged between 18 and 19 years, following the Grand Mufti's approval.
Investigations from the Agouza Prosecution office confirmed the testimonies of witnesses alongside obtaining confessions from the defendants that they committed the crime.
The defendants attacked the bar using a Molotov cocktail on December 4, 2015. Of the 17 casulaties, the majority were workers.
During preliminary investigations, three defendants told interrogators that bodyguards outside the nightclub had held them off on their way, before the situation developed into a brawl.
They added that they decided to get their revenge by burning the establishment down.