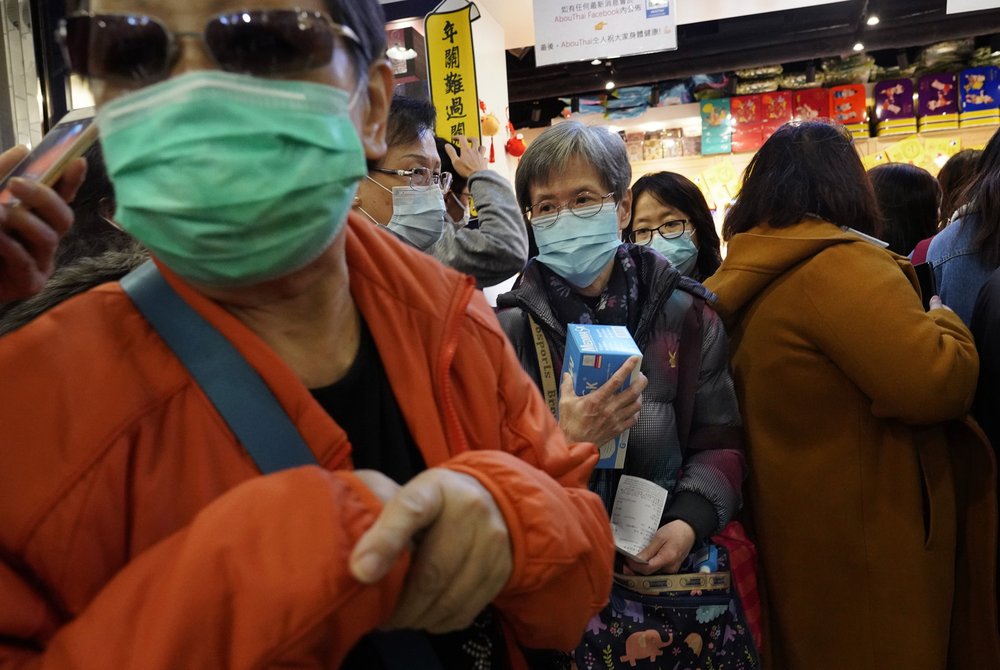 Egypt has started evacuating Egyptians residing in the Chinese city of Wuhan, the epicenter of a coronavirus outbreak that has claimed over 200 lives in mainland China and infected thousands more, as part of directives issued by Egytian President Abdel Fattah al-Sisi.
Prime Minister Mostafa Madbouly instructed the Ministry of Civil Aviation to equip a private plane with a medical team and supplies to transport Egyptians who wish to return to the country from Wuhan.
He also issued instructions for infection control measures during the flight, and upon arrival passengers will enter quarantine for 14 days. During those two weeks, quarantined arrivals will be under 24 hour medical supervision to ensure that they do not carry the virus before they are admitted into the country.
Coronavirus has spread to over a dozen countries worldwide, including India and the Philippines, which recently announced  two cases of the infection. Other countries with reported infections include the United States, the United Arab Emirates, Germany, South Korea, and Japan. 
EgyptAir has also decided to suspend its flights to China. The company's last flights will leave the Chinese city of Hanzo on Saturday, and another two flights from Beijing and Guangzhou will run next week on February 4. On the same day, the last Chinese tour group will fly out of Egypt.
Countries around the world began evacuating their citizens from China this week, with some companies suspending or cancelling flights and airports intensifying measures to prevent the spread of the infection.
No cases of coronavirus have been reported in Egypt, but the Ministry of Health said on Monday that officials would begin issuing "health monitoring cards" to travelers arriving from China at the Cairo International Airport, according to the head of the Preventive Medicine Sector at Egypt's Ministry of Health Alaa Eid. Moreover, arrivals to Egypt from areas where the virus appeared will undergo a medical examination before being admitted in the country, as part of a precautionary plan developed by the Health Ministry.
On Thursday, Egypt also announced the deployment of 10 "self-sanitizing" ambulances equipped to deal with potential cases of coronavirus, at a cost of LE5.5 million each.
On Friday, the World Health Organization declared a global emergency over the new coronavirus, with the death toll as of Friday having climbed to 213 in mainland China. The country has reported upwards of 10,000 cases of the disease. 
The UN health agency based in Geneva had initially downplayed the threat posed by the disease, but revised its risk assessment after crisis talks.
"Our greatest concern is the potential for the virus to spread to countries with weaker health systems," WHO chief Tedros Adhanom Ghebreyesus told a briefing in Geneva on Thursday.
The virus, which is believed to have originated in a wild game market in the Chinese city of Wuhan, has infected more in mainland China than the 2002-2004 SARS outbreak, according to a report from AFP.
Edited translation from Al-Masry Al-Youm