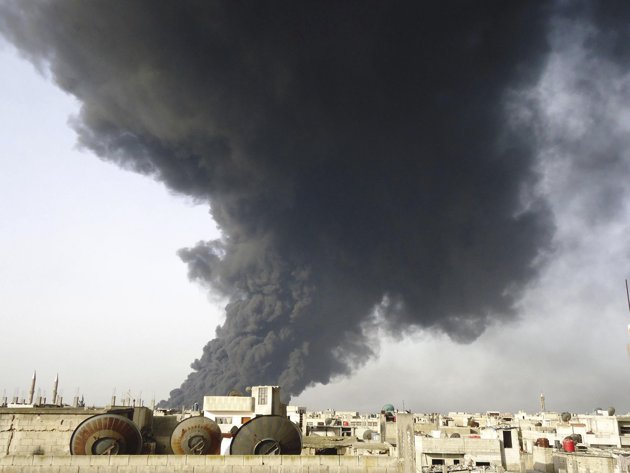 DAMASCUS — The Egyptian Embassy in Damascus on Monday freed two Egyptians who had been detained by Syrian authorities over suspected involvement in anti-regime protests, embassy caretaker Mahmoud Omar said.
The authorities released the detainees without interrogation or charges, Omar said.
Omar said one of the two Egyptians had been arrested in Zabadani, Damascus, while the other was arrested in Muhajirin neighborhood in the same city.
A bloody crackdown by Syrian security forces loyal to the regime of President Bashar al-Assad against pro-democracy protesters has left more than 8,000 dead, according to activist and United Nations figures.
In January, Egypt withdrew its ambassador to Syria to protest Assad's policies, prompting Damascus to withdraw its ambassador to Egypt.
Translated from MENA