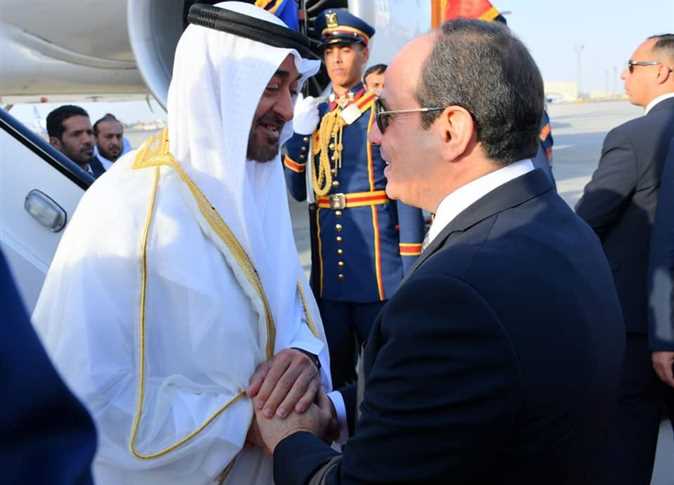 Egyptian President Abdel Fattah al-Sisi on Tuesday received a high-level Emirati delegation led by National Security Advisor to the United Arab Emirates Sheikh Tahnoun bin Zayed al-Nahyan, at the presidential headquarters in the New al-Alamein City on the Mediterranean Sea.
The Egyptian presidency's spokesperson Bassam Rady said that the meeting discussed bilateral cooperation between Egypt and the UAE, especially in economics and commercial fields, and efforts to advance Emirati-Egyptian investments in Egypt.
President Sisi asked to convey his greetings to the Crown Prince and welcomed the Emirati delegation to Egypt.
Sisi also stressed his nation's desire to strength all ties with the UAE, and to foresee future horizons of cooperation in all fields – especially sectors where the two countries enjoy preferential advantages – in order to consolidate the strategic relations between them and what they represent as a pillar for the stability of the entire Arab region.
Tahnoun conveyed greetings from the Crown Prince of Abu Dhabi, Sheikh Mohamed bin Zayed al-Nahyan, to President Sisi.
He also praised Egypt's current attractive climate for investments and commercial activities, as a result of the comprehensive development spearheaded by Sisi which has provided unprecedented opportunities for Emirati and foreign investments in the Middle East and Africa as a whole.
Tahnoun stressed the UAE's keenness to strengthen the frameworks of strategic cooperation between the two countries and to extend those strategic relations to future generations.