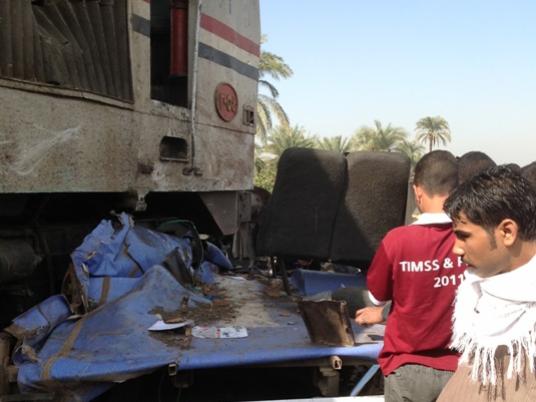 Egypt has drafted this month a new bill that would impose hefty fines on tourist harassers as part of the state's efforts to attract additional tourists and heal the country's ailing tourism industry.
State television quoted Egypt's Antiquities Minister, Khaled El-Anani, as saying at a press conference that the draft law stipulates that a tourist harasser could receive a fine ranging from LE 3,000 to LE 10,000.
"The draft law ensures that if tourists experience an act that displeases them in any way, the harassers is subjected to get a maximum fine of  LE10,000," El-Anani  said, adding that this new article is introduced to be added to the previous Antiquities Law which was issued back in 1983.
The parliament, however, has to approve the proposed draft bill before it become an effective law.
Local hawkers of souvenirs in Egypt's touristic sites are often seen chasing and nagging visitors at the country's sightseeing sites to force them to buy their wares — a practice that annoys many and blemishes Egypt's reputation abroad.
"Such practices irritate tourists and send them a ghastly notion about Egypt and the Egyptian people. That is why this law aims to curb these perceptions," El-Anani said.
"We hope that this law, if correctly implemented, would not just end the constant nagging of shop owners at touristic sites, but also put an end to sexual harassment that greatly hinders our touristic reputation abroad," Reda Halfawi, a member of the Tourism Investors' Association said.
"This decision sends a message to the world that Egypt is actively taking the legal measures necessary to put an end to widely reported incidents of harassment," Akawy added.
El-Anani stated that among the proposed changes approved by the council of ministers is a law that will make illegal excavations and trade in antiquities offences punishable by up to life imprisonment.
In recent years, the illegal practices have become widespread in Egypt, mainly due to a security breakdown that hit the country following the 2011 uprising.
Egypt has an unrivaled wealth of antiquities dating back to different eras.  Egypt's tourism industry, a crucial source of hard currency, has suffered in the years of turmoil that followed the mass protests, as well as from the suspected bombing of a Russian plane in Sinai in 2015, which killed all 224 people on board.
The number of tourists visiting Egypt this year could come close to levels seen before its 2011 uprising, encouraged by investments in airport security and a cheaper Egyptian pound, the country's Tourism Minister said.