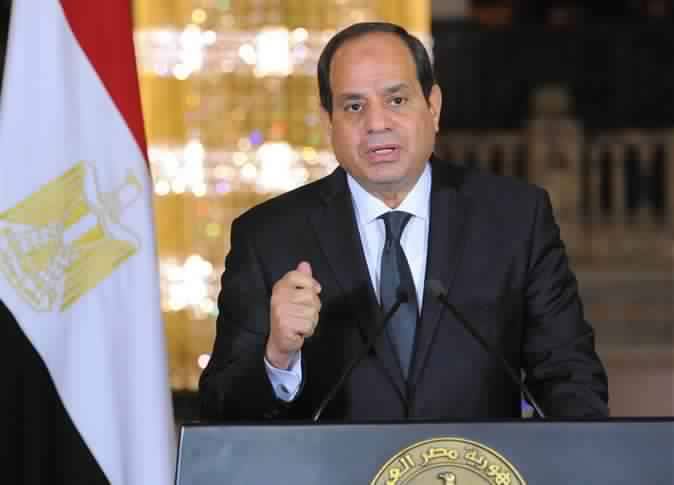 Egypt President Abdel Fattah al-Sisi said on Monday that Egypt does not fight its brothers and does not intervene in the affairs of other countries, and relies on a fixed policy aimed at building and reconstructing.
Sisi's remarks came during the inauguration of development projects in Menoufia governorate, referring to the recent diplomatic crisis between Egypt and Sudan.
"Egypt does not conspire against anyone, does not interfere in the affairs of others, does not make statements and take action contradicting them, and does not say words and do something else," he said.
Sisi addressed the Egyptian media, saying, "I hope the media does not highlight statements that offend Egypt, and does not use inappropriate words and expressions in our crisis with Sudan or any other country, no matter how much anger and pain is [involved]."
"We express Egypt and its people, we must be careful not to use offensive words. Believe me, whoever uses these values cannot lose," he added.
Sudan has withdrawn its ambassador from Cairo after it renewed its complaint to the Security Council over the disputed Halayeb triangle region.
"We are at the beginning of our diplomatic course, which begins by summoning the ambassador to consultations, and then you also can withdraw your ambassador without return, and thirdly expel the ambassador of the country concerned, and fourth, cut diplomatic relations, and fifth, to declare war," Arab media outlets quoted Sudan ambassador to Egypt as saying just days ago.
Egyptian Foreign Minister Sameh Shukry has revealed that Sudan's recalling of its ambassador to Cairo was caused by the dispute over the Halayeb triangle.
Relations between Egypt and Sudan have soured in recent months by disputes over the ownership of the triangle, and over the broader issue of the use of water from the River Nile that passes through their territories. The triangle lies between Egypt and its southern neighbor and the borders have been contested by Sudan since 1958. Cairo says it is Egyptian territory.
Edited translation from Al-Masry Al-Youm