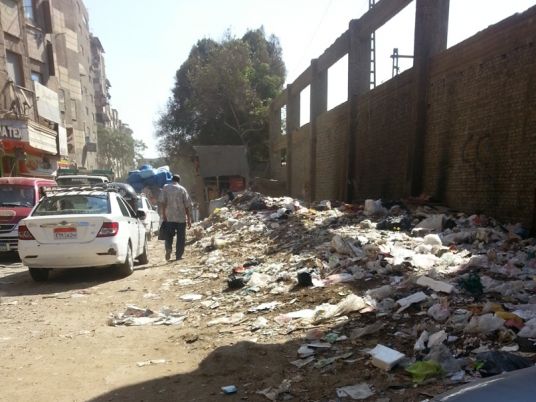 Egypt's Environment Minister Khaled Fahmy said on Wednesday that 80 million tons of garbage is collected in Egypt each year, but said that there is development plan to implement a new system to tackle the problem of garbage in the country.
He added in a television interview with privately-run channel 'On Life' that the current garbage collection system should not continue, noting that Egypt is suffering from the problem of solid waste that includes industrial and medical materials.
Fahmy explained that the new system of garbage collection is based on providing good service to citizens. He stressed that the new system will be implemented with conditions and contracts to ensure its success.
"The ministry is working on a variety of funding sources for the new cleaning system," he said, explaining that funding comes from "the collection of real estate tax and the Ministry of Finance."
Recently, Fahmy stated that garbage collection fees, or 'Service Fees', are to be imposed across Egypt's governorates following new legislation approved by the Cabinet, seeking to increase recycling and make garbage disposal more sustainable.
He added that once parliament approves of the Cabinet's 'Service Fees' legislation, they will initially be applied across four governorates: Gharbia, Assiut, Qena, and Kafr El-Sheikh.
He explained that main feature of the law is to enable the government to organize the garbage collection process rather than carrying out the collection, in addition to establishing rules for civil society groups and companies to engage in.
An estimated 44.8 percent of Egyptian households dispose of their garbage by dumping it onto the street, while 55.2 percent dispose theirs through private companies and garbage collectors, according to the Central Agency for Public Mobilization and Statistics (CAPMAS).
In a 2017 report on garbage disposal, CAPMAS said that the percentage of safe garbage disposal in urban areas was 76.9 percent, compared to 36.9 percent in rural areas, making 63.1 percent of garbage disposal in rural areas unsafe.