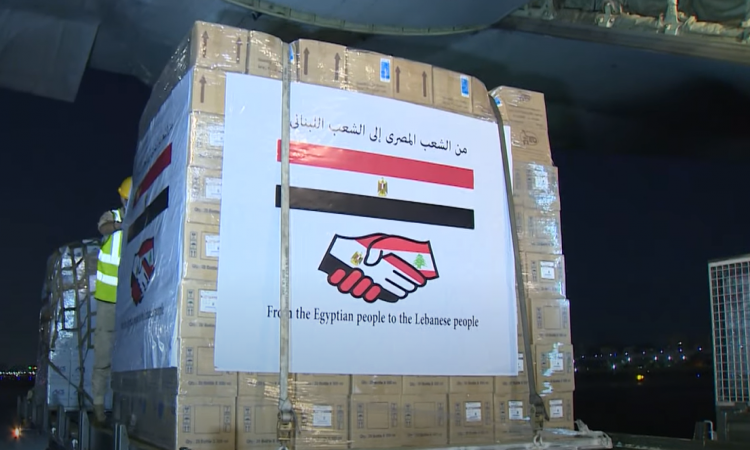 Egypt on Monday dispatched two military airplanes loaded with food to Lebanon as part of its efforts to aid the country in dealing with the aftermath of the Beirut port explosion.
The massive August 4 warehouse explosion killed at least 200 people and injured over 4,000.
The Egyptian Food Bank, cooperating with the al-Bir and al-Taqw (Righteousness and Piety) Association prepared the food aid as according to President Abdel Fattah al-Sisi's directives.
Egypt launched a relief program following the explosion to support Lebanon's recovery.
The aid extends over four phases, covering all aspects of required relief.
Egypt has thus far dispatched nine flights loaded with medical, food and humanitarian aids since August 5 to Beirut, and opened the Egyptian Field Hospital in Lebanon to treat those injured in the Beirut port explosion.
Lebanese statesmen hailed Egypt's aid as an example of the spirit of fraternity and cooperation between the two nations.