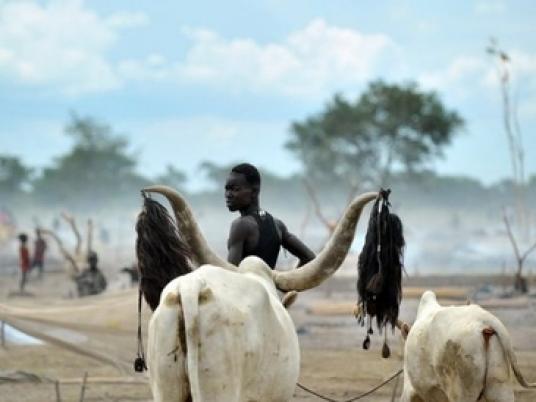 Egypt dispatched food and medical aid on board a military aircraft to South Sudan on Thursday, according to a statement published on the Armed Forces spokesperson Tamer al-Refaei's official Facebook page.
The aid was dispatched upon the orders of Minister of Defense Sedqi Sobhi and President Abdel Fattah al-Sisi, the statement added.
The aid aims to show the Egyptian people's solidarity toward their brothers in South Sudan, the statement said.
This comes on the backdrop of Sudanese President Omar al-Bashir directing accusations to Cairo last week of supplying Salva Kiir forces in South Sudan with weapons and ammunition.
Bashir denied that the Egyptian Air Force carried out strikes against the opposition in Kaka city, the Upper Nile state, or any other area in South Sudan at the beginning of February.
In a statement made to Sudanese newspapers during his recent visit to the UAE, and published in the Sudan Tribune, Bashir said there is intelligence information indicating that the Egyptian government supports the Juba government with arms.
In a statement on February 24, the South Sudanese government denied that Egypt had provided military support to South Sudan. The statement added that Egypt's support was limited to humanitarian aid.