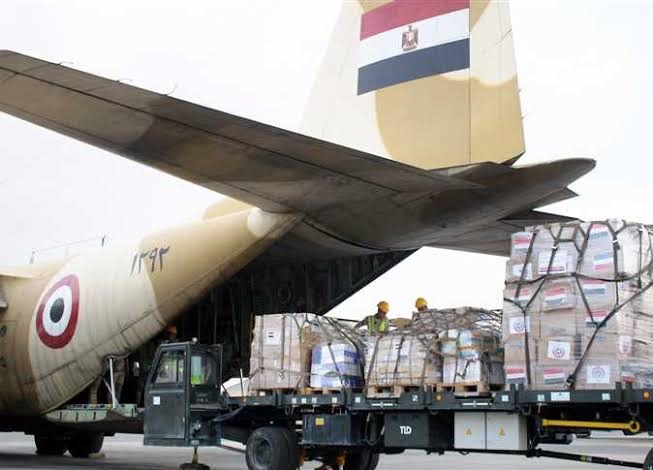 An airplane loaded with medical and food supplies from Egypt was sent to the Lebanese army on Thursday as part of ongoing relief efforts.
Upon the plane's arrival, the Lebanese Minister of Defense Zeina Aker thanked Egyptian President Abdel Fattah Al-Sisi and the Egyptian army for the support.
She noted that the medical and humanitarian aid sent to Lebanon from Egypt since the August 4 Beirut port blast has greatly eased the Lebanese people's pain.
She added, "Lebanon has strong, historical and ancient relations with Egypt, which will continue into future generations."
The Egyptian ambassador to Lebanon Yasser Alawi said that relief efforts will continue as long as they are needed and that Egypt is working hard to support Lebanon in this difficult time.
The airplane that touched down Thursday morning carried five tons of food and important medical supplies requested by the Lebanese army.
Lebanon is in the middle of an ongoing political and financial crisis, one that was made worse after an explosion in August 2020 rocked its capital city of Beirut, killing hundreds and injuring thousands.