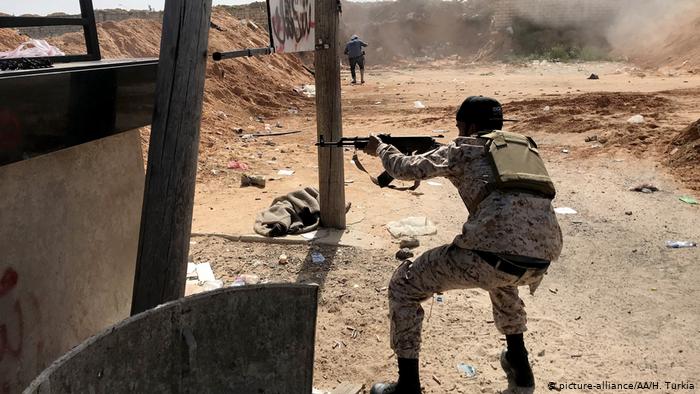 Egyptian diplomats discussed the latest developments in Libya with European ambassadors and the American ambassador in Cairo on Sunday, particularly regarding Turkey's intentions to send troops to Libya.
The Al-Ahram newspaper reported that the meeting was held at the headquarters of the Egyptian Ministry of Foreign Affairs, and that Egyptian officials informed the foreign ambassadors of the Egypt's position on these developments in the presence of the Egyptian Assistant Foreign Minister Moataz Zahran.
The meeting stressed Egypt's tireless work to achieve stability in its regional arena, and called on the international community to urgently carry out its responsibilities to address these developments – warning of regional escalation and negative consequences.
On Thursday, Egypt condemned the Turkish parliament's approval to deploy Turkish forces in Libya.
Egypt said the move violates international legitimacy and would negatively impact the stability of the Mediterranean region. The Assistant Minister of Foreign Affairs and the officials concerned with the Ministry affirmed that the Turkish parliament's step blatantly violates Security Council resolutions on Libya.
The Egyptian officials pointed to Turkey's violation of UN Security Council resolution 1970 of 2011, which established the Libya Sanctions Committee and banned supplying arms and military cooperation with it except with the approval of the Sanctions Committee.
The officials also warned of the repercussions any Turkish military intervention in Libya would have on reaching a comprehensive settlement in Libya and on the stability of the Mediterranean region.