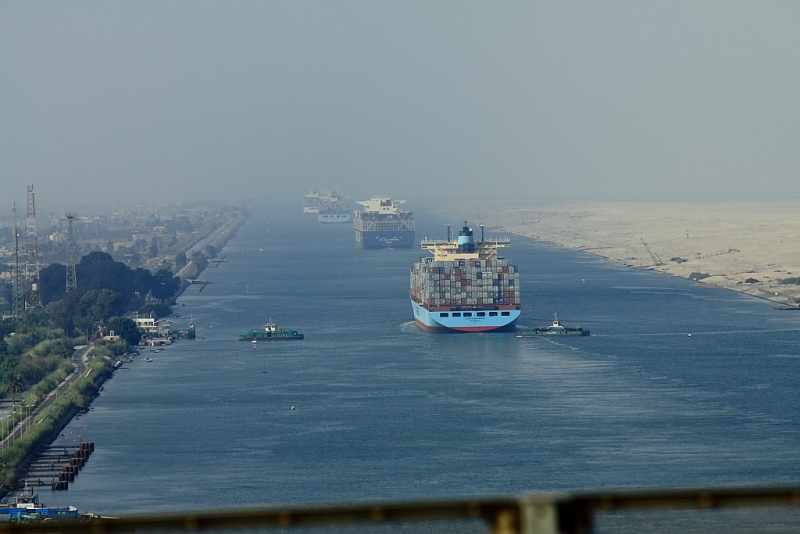 The Egyptian Cabinet's Information and Decision Support Center (IDSC) denied rumors circulated by some websites and social networking pages, about Egypt selling 49 percent of the Suez Canal Economic Zone to another Arab country.
The IDSC contacted the Suez Canal Authority, which completely denied the news, asserting that the Economic Zone of the Suez Canal would never be sold to any Arab or foreign country, and would remain under possession of the state, being one of the largest and most important national projects.
Such rumors, the IDSC's statement continued, aim to stir up confusion among citizens, and negatively affect contracts underway with other countries for the Economic Zone.
The Suez Canal Authority held negotiations with DP World Group, to establish a company which could develop roughly 45 square kilometers in the industrial zone in Ein El-Sokhna, using the usufruct system in accordance with Economic Zone Law No. 83 of 2002, the statement clarified.
The Authority will own 51 percent of the shares of the company, while DP owns 49 percent.
This partnership will aim to attract international companies and investors to invest in the zone, according to the statement.
Negotiations between the two sides began in November 7, 2017, and one of the world's largest consulting firms is now completing studies on the establishment of the company, the statement said.
Edited translation from Al-Masry Al-Youm.