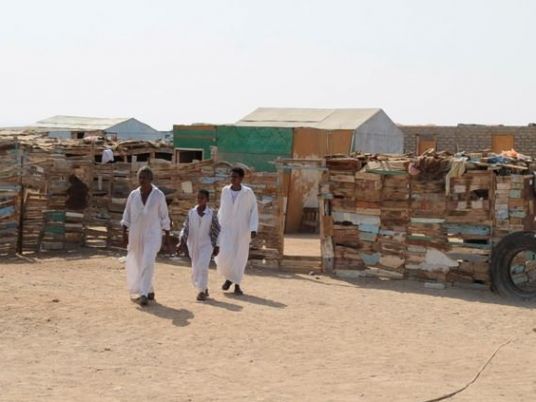 Security authorities in the Red Sea governorate have arrested over 100 Sudanese nationals who were working and residing illegally in several areas of Shalateen city.
The arrested Sudanese were taken to the Marsa Alam police station to begin the deportation process. They were then referred to proper prosecution for this type of investigation.
An official security source told Al-Masry Al-Youm that security reports revealed an increase in the number of Sudanese residing illegally in Shalateen city. They confirmed that they work in several different places.
The prosecuted group crossed the border without proper permits and security forces found and arrested them.
The senior source, who asked not to be named, said the undocumented group is expected to be deported to their country within the next few days.
Halayeb and Shalateen, also known as Halayeb triangle, is a border area that has been an issue of contention since the late 19th century.
The Halayeb triangle, which includes the three main towns of Halayeb, Abu Ramad and Shalateen, stretches over 21,000 square kilometers.
Sudan has reportedly been developing a plan to eliminate Egypt's presence in the Halayeb triangle area. The Paris-based Sudan Tribune website reported in March that the Sudanese foreign ministry has instructed the concerned bodies to devise this strategy.
Head of Sudan's Technical Committee for Border Demarcation (TCBD), Abdallah al-Sadiq, said that officials from the foreign, justice and interior ministries, the National Records Office and the TCBD have met in order to modify files prepared by previous committees on Halayeb.
Edited Translation from Al-Masry Al-Youm